Introduction
Earlier today there was discussion about physical Forcewave build,I saw there is no Warlord posted,so decide to use the impulse to create it.Unlike some builds,which are carefully theorycrafted and tested with different variations,this is more of a instant decision.The build is open for discussion ,any feedback is welcomed.
Build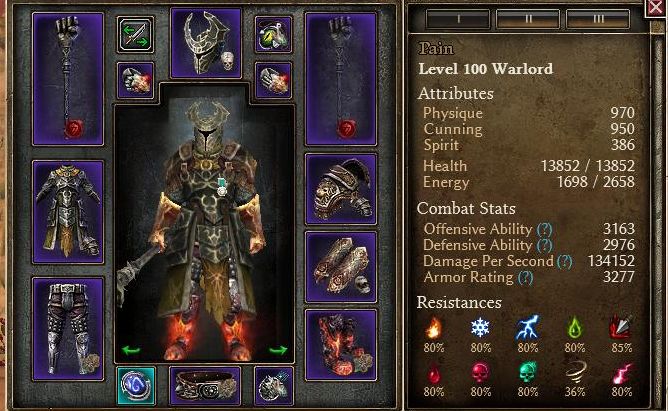 permanent buffs
GT link >>>https://www.grimtools.com/calc/a2E15gn2 <<<
That's core version,which is balanced.Weapon is Stonefist Rebuke,which is superb for the job,with good rolls it's easy to cap cast speed.Two parts of Octavius for set bonus,Judicator rings are very good,especially in Crucible.Peerless eye +1 to all skills,OA,crit.Barbaros and there wonderfullproc,Doom is good relic,Oleron belt,Eartshatter boots,just totally normal items for physical/trauma WL
Crucible change++s-I will go with Divine Mandate instead of Oleron-OA is pointless,with Harp,buffs and banner you will go over 4.1k,which feels like a waste.The build have potential probably to go around 6.30 with good piloting(not by me)
SR changes-probably more defense in order not to get killed.Also more solid overcap to resistances.Green Aleks pants are suitable.
Video
Amazing 6.24 video by Mercymaker !
Leveling
Two ways to do it,both are easy.
1.Start with Soldier and use Tremor from beginning.Look for 2h with cast speed or use 1h+shield.Later in act 6 you can get Mutant Bludgeon
2.Start with OK,level with 1h+shield.Aegis+Vire and later Guardians,Mandate
is bonus,when you rushed end of the mastery bar
Final
I don't record videos,if anyone is interested please share.I think with good piloting and polishing it could be superb build