This is a fun concept build of a veilwrapped warrior, fuelled by necromantic investigation into achieving immortality, arcane wisdom and aetherial power. This build is an aether damage melee spellbinder, with magical defenses and debuffs, decent damage, and up to 7,000 regen.
It does use two MIs - one of them is fairly easy to farm (head to Crown Hill for the shield). The other is annoying to farm (Theodin Marcell's noggin-whacker). But, both are attainable imo.
The build is currently set up so that Giant's Blood is assigned to Arcane Will, so that it will only trigger when it needs to (when your HP has dropped below 75%). However, this may not be optimal - this build has died in moments (Cruci ~166) where it took so much spike damage from floor AOEs etc that within less than a second, after Arcane Will had proc'd but before Giant's Blood did, leaving a window of unused devotion powers.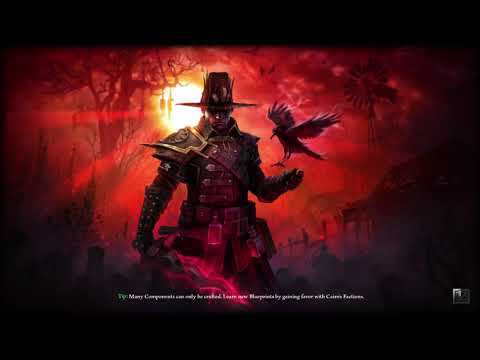 You can fairly comfortably alternate between Mark of Torment with it's extended duration and Mirror of Eroectes to boost the build's defenses on top of it's Maiven's Sphere + Ill Omen damage reduction combination.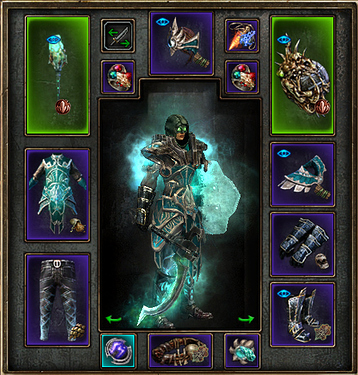 Enjoy~