I built this toon a while ago for team deep SR play, basically tried to make a toon that can take a beating (and pets too), while still dishing out DPS. I've done as high as and completed SR175 three player with this as the DPS part of the team, I have finished ̶S̶R̶1̶1̶5̶ *edit SR125 as of 2/19/2022 (video below) solo and am quite sure I can do deeper solo. (I said it can go deeper at the time of it doing SR115, I do believe SR125 is about the limit as toon is now)
Please note, I have thousands of hours in this game, I've farmed… On this toon I am unapologetically using four unicorn DR greens. They are crafted. This is a purpose built toon for deep SR, seeing what is possible in the game mechanics, how far it / a team can go. That being said, the basic formula is there and a toon with realistic greens can be built very similar to this and be probably ~95% as good.

I put this together months ago… I already see things I'd change, that being said, this is tested and proven so I figured I'd see what it can do with and share.
The build
1.1.9.6 version below, swapped out Zaria for Heart of Mountain, stole points from the hound to put in Mog Pact, found a few points for the briars, etc.
The toon centers around two briars, they are really tough pets. The Nature's Regalia set is (imo) the easiest two-of-a-kind pet set to use and make damage into what you want. The briars are willing to do whatever.
The shield gives a nice damage bonus indirectly to the pets and has great defensive stats for the toon.
Almost all physical and elemental damage is converted to vitality damge (Bonescavanger arms + Marrow Band for phys, Lunal'Valgoth belt + Spiritbinder ring for elemental converstion). Curse of Fraility + Devouring Swarm skills are used for -% vitality rr, perfect for the converted damage type. I pump up the bird's aura (and a little in the dog for fire → vitality and DA) to get as much flat for vitality conversion as I can.
Devos, devos, devos… I hate using blue and gold, they're boring… Mogdrogen the Wolf is where it's at for pets.

But, the best balance and healy devos are that direction for pets, blue + gold (healing rain). Works here well enough anyway.
Video of SR115 chunk 4, I forgot to start recording when I fought the first boss… it was Lucius (or however his name is spelt in high SR). But, started recording after, two Benny's and Fabius. Beating Fabius this high, I'll take it…! Not a single death in chunk 4… only two deaths on the entire run. This toon is durable.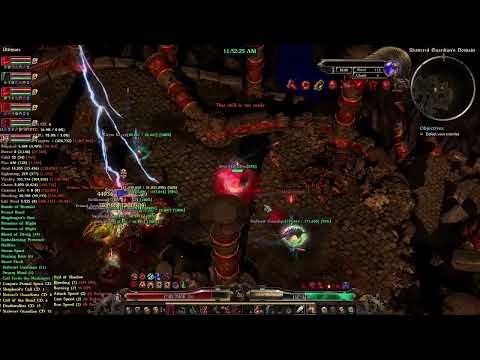 Callagadra <5 min, can see it is far from a face tank, but really it isn't too dramatic, pets need to be respawned, but hold their own for a while.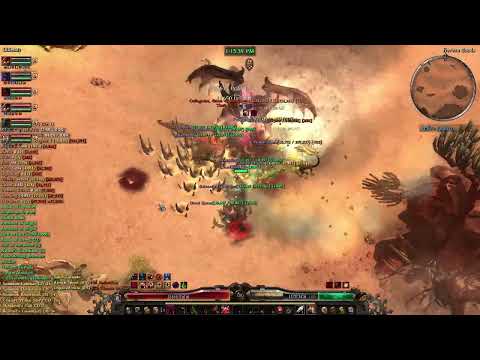 Lokarr, as you can see damage isn't insane, but durability is quite good… easy, lazy fight.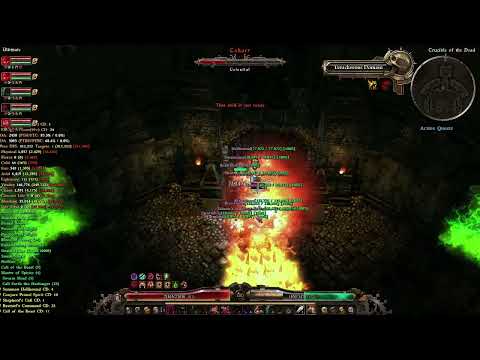 Ravager. Face tank for the most part, not the fastest, but easy fight.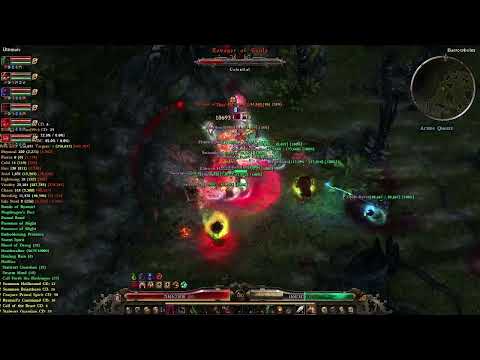 Well, there you have it. My attempt at a deep SR tanky pet bruiser, hope you like it, maybe it'll give you an idea.
*edit - Added a post below, but figured I'd put it here as well… update as of 2/19 - SR125 solo done (video recording software corpped pic, sorry)