Hi!
Enjoying 1.1.9.8 so far? How about another build of mine?
Does anyone remember this guy from Fashion Dawn?

Back then, I said that the build for this fashion was too buttony. Many years have passed and only now I managed to make something playable for my taste. So the good fashion will not be forgotten!
And I wanted to try Wildblood set too.
Why Ritualist? The Conjurer is definitely a better choice - controllable healing through BoD and RR, more Vitality Damage, much better exclusive skill Possession, even needed resistances. But Ritualist has MoT, less buttons to press, in-built DR skill (Ill Omen) and fits more for the fashion
.
All right, here is what I constructed.
1. Grimtools link.
Lazy 2H Vitality setup with Scales

. If you want more damage, feel free to change weapon augment to Potent Ravager's Harvest and relocate points from Physique to Spirit. I just like ~3000 OA/DA values for my builds
. No Savagery line - the build does not have much time between debuffs and Vines casting, also I wanted to make the build kiteable.
2. In-game character stats.


general stats, only passive buffs are active. Damage Per Second is for Bone Harvest

Grasping Vines breakdown

magic stats

defense stats
3. Gear/Build explanation.
I took all gear required to get hardcapped Grasping Vines and Devouring Swarm (for its huge Vitality RR values), and, of course, to cover CC resistances. Since Ritualist has none
.
Core items.
Set. Wildheart Vanguard. Turns our main weapon of destruction (Vines) into Vitality with in-built lifeleech and some %WD plus duration on top. Nice bonuses to Swarm too, to lifeleech even more.
Mandatory items.
Helmet. Ravager's Dreadgaze (Minds variant). +1 to All Skills, great %DA, %Chaos res. Its granted skill is garbage, do not bother using it, cast another Vines instead.
Rings. Wanton Carnage. Huge %Vitality Damage bonus and points to Grasping Vines line. Even %Bleed Damage helps a bit with decent numbers, even though it is not our main damage type.
Chest. Fiendscale Jacket. Nice Vitality/Bleeding slot with +3 to Swarm, %Physical and Freeze res (important), Bleeding reduction in case of Reflective enemies, proc is also nice.
Pants. Solael-Sect Legguards. In-built %Aether, %Bleeding and Freeze res (important), some ADCtH. For MIs - look for %Stun, %Slow, %Vitality, %Acid, %Pierce resistances, OA, Damage (in this order).
Medal. Lagoth'Ak's Bloodbinding. +3 to Swarm and some damage to it, in-built %Pierce res.
Boots. Vilescorn Greaves. Good Vitality boots slot with +2 to Entangling Vines, %Aether, %Chaos and %Stun res.
Can be changed.
Amulet. Death-Watcher Pendant. Nice bonuses to Mogdrogen's Pact and Call of the Grave, +1 to Necromancer on top. Easily farmable too, can have great affixes. But it should be used with Serenity relic to get fully-hardcapped Vines line. An alternative - Thread of Mortality (+1 to Shaman, %Phys res, stat lifeleech with proc, %Vitality and %Chaos res).
Relic. Serenity. We do not have good Vitality Shaman relic, so Serenity is our choice to hardcap Vines line. +1 to All Skills, in-build %Aether and %Chaos res, defensive proc does not hurt. If you use Thread of Mortality amulet, relic slot could be replaced with something like Impurity or even Mortality, Uroboruuk's Reaping (for those who wants to attack in melee ).
Gloves. Dark One's Grasp. Just an okay Vitality slot with OA and bonuses to Wendigo Totem. Take whatever you want in their place.
No craft bonuses from blacksmiths
.
About Resistance Reduction. Total amount is ~138% (-65% from Devouring Swarm, -28% from Spectral Wrath modifier of Spectral Binding (when hit), -25% from Rattosh constellation and flat 20 from Scales constellation (when hit)). Kuba, Zantarin, Moosilauke, sometimes Benn'Jahr take considerable amount of time to kill, also do not recommend to fight SR Gargabol in melee on second phase, hits hard
. And, of course, Mad Queen, do not use Vines when her red aura is up (unless you want to die from a living machine gun). No special problems agains other Nemeses.
4. Gameplay.
Debuff enemies with Devouring Swarm, Ill Omen and let your Vines reap them apart! Use Bone Harvest on cooldown for its Damage bonuses and Hungering Void activation, Wendigo Totem for facetanking and guaranteed healing (important agains lifeleech-immune enemies like Zantarin), Call of the Grave for another damage boost and portion of healing if you use Deathwatcher Pendant amulet. MoT in dire situations for facetanking, Wendigo Rush for movement. Not a complete piano, but you always have something to press
.
5. Videos.
Mad Queen (I said about her red aura earlier, just kite).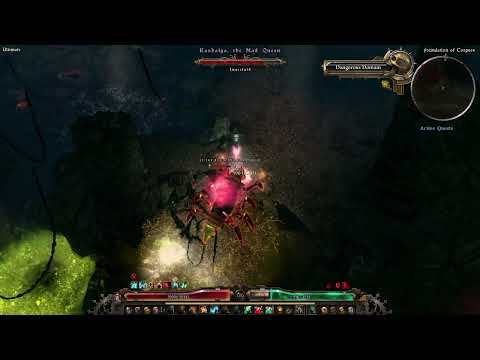 Kra'Vall.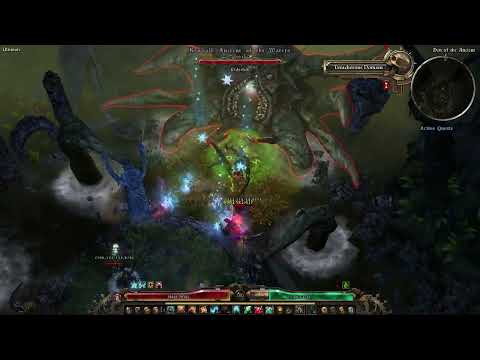 Lokarr.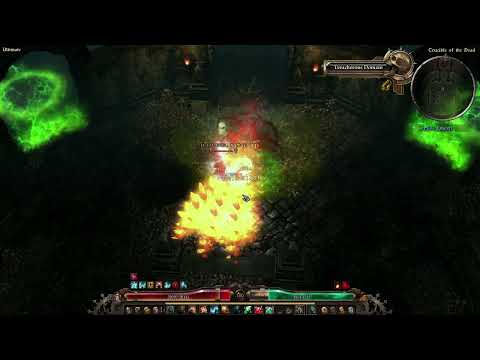 Morgoneth.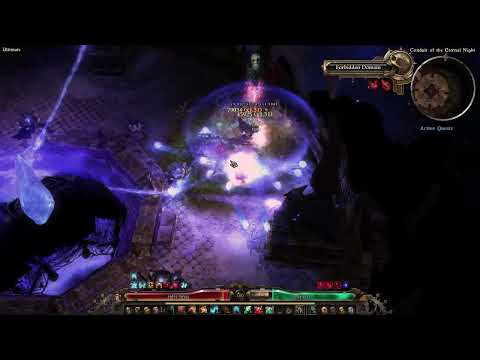 SR 75 full (slow against big single targets).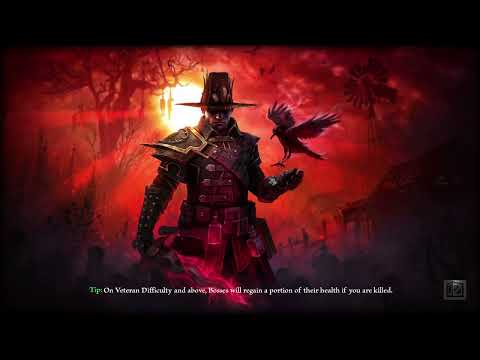 Avatar of Mogdrogen (potions are in the video, facetanking, no Aether Clusters/healpots used).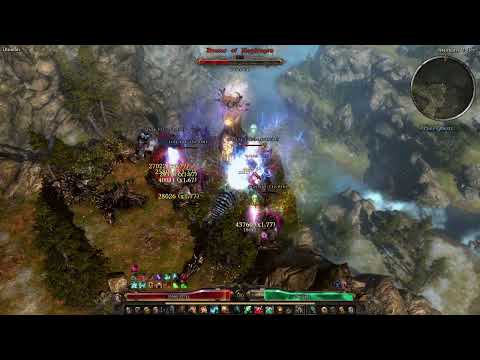 Ravager of Minds (potions are in the video, facetanking, no Aether Clusters used, occasional healpots on second phase).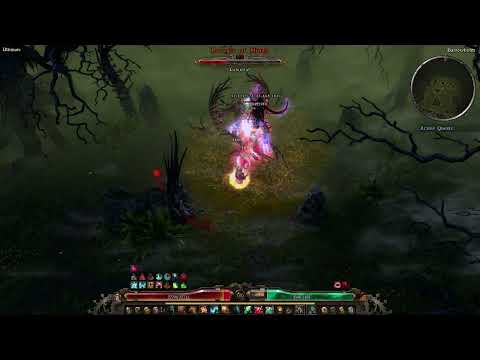 Callagadra (potions are in the video, two %Pierce augments instead of Acid ones, kiting, no Aether Clusters used, occasional healpots. Died twice due to "nice" Wendigo Totem placement mechanic and MoT keybinding stuck while quicktapping).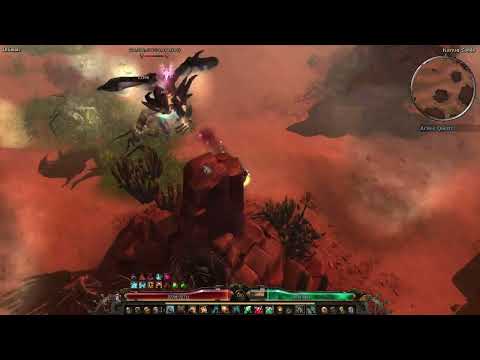 Crate of Entertainment (potions are in the video, kiting, one tactical Aether Cluster, occasional healpots. A strange and tough fight thanks to Vines trap mechanic and boxes
).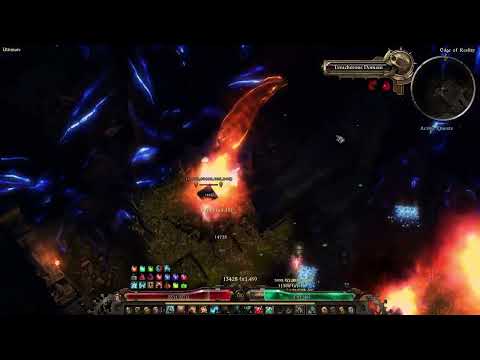 Clones of Bourbon (potions are in the video, occasional healpots. Were tougher than Mogdrogen
).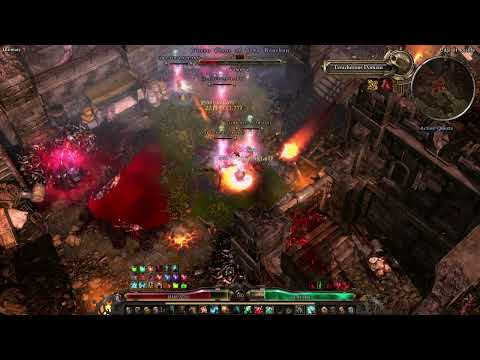 The build is not fast, but tanky enough and sometimes fun (not against bosses though). What do you think? Might Conjurer be better? Feel free to share
.
Thanks for reading and have a nice day!