I never understood why this helm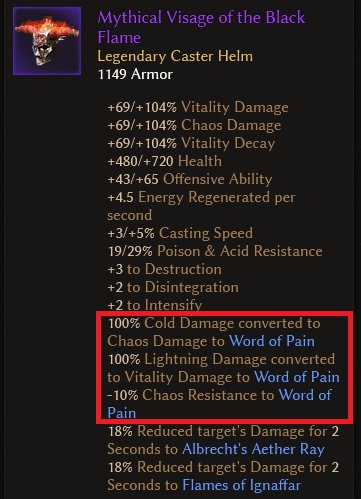 gives -10% chaos res. to WoP when it already has inbuild chaos RR in death sentance.
Instead I suggest adding a decendly high -chaos res. (around -20%) to Bloody Pox with a vitality dmg. conversion to chaos dmg.
Ngl it always suprised me since the 1st day of playing GD that the main class promoting the occult & chaos dmg. didnt have a RR for said type of dmg.
Cheers, Mergo.