I love storms. The sound of thunder.
The peal of rain. Lightning as it flashes, again and again.
It reminds me that man should respect nature, and not fight against it.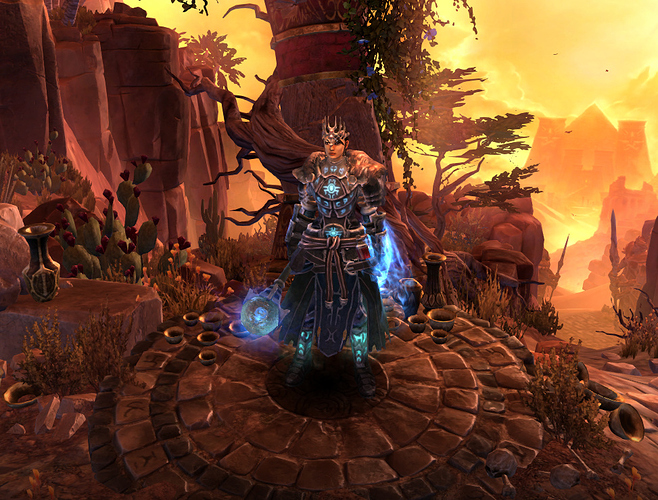 Hello, boys'n girls! Here we go with one of my the oldest and most favorite build. After a long way of balancing, Druid now might take own place in the sun. Easy for leveling and gearing, fun and strong for endgame. All in all Iove this build so much
*Permabuffs only
Gear
All the gear used is kind the BiS, no need to change smth, though you may look at possible alternatives:
Note:
Until you don't use the same setup I provide with GT link, I'n not in charge of miscellaneous failures.
Until you don't use the same setup I provide with GT link, you prob need different augments/components.
Green offhand and belt are necessary. However, obtaining optimal suffix/affix is sometimes easier then farm legendary items. Usually, it takes 2-3 hours.
Alternatives:
Gameplay
Kiting caster. Spam your offensive skills, watch for defensive cooldowns and keep the distance. The more you learn how to pilot, the better output you get from the build. The most dangerous enemies for the build are chargers or stunners, however it's noticeable only in high SR.
Build's performance
Useful links