So I think this thread should be a thing now.
I am going to be adding builds and videos and impressions here as patch goes on.
My first impression was with this build: Oppressor, Level 100 (GD 1.1.9.8) - Grim Dawn Build Calculator (off-hand has global ~50% acid to vitality conversion nod). I tested that build before in sr and it feels great there however buffed Crucible feels really really dangerous. Sundered almost every wave, sometimes nulls. Wave 169 is now Anasteria's 50% rr PLUS Sunder. It felt extremely punishing to play with the build that otherwise feels great in SR.
So far it feels like with new mutator changes and Sundered and null Crucible has to change to. At this moment it doesn't feel worth it to venture there. It's still more demanding to the build and to the pilot due to always being swarmed and surrounded, but now dying is much more trivial. And given rewards/punishments it has there is no reason to pick it over SR.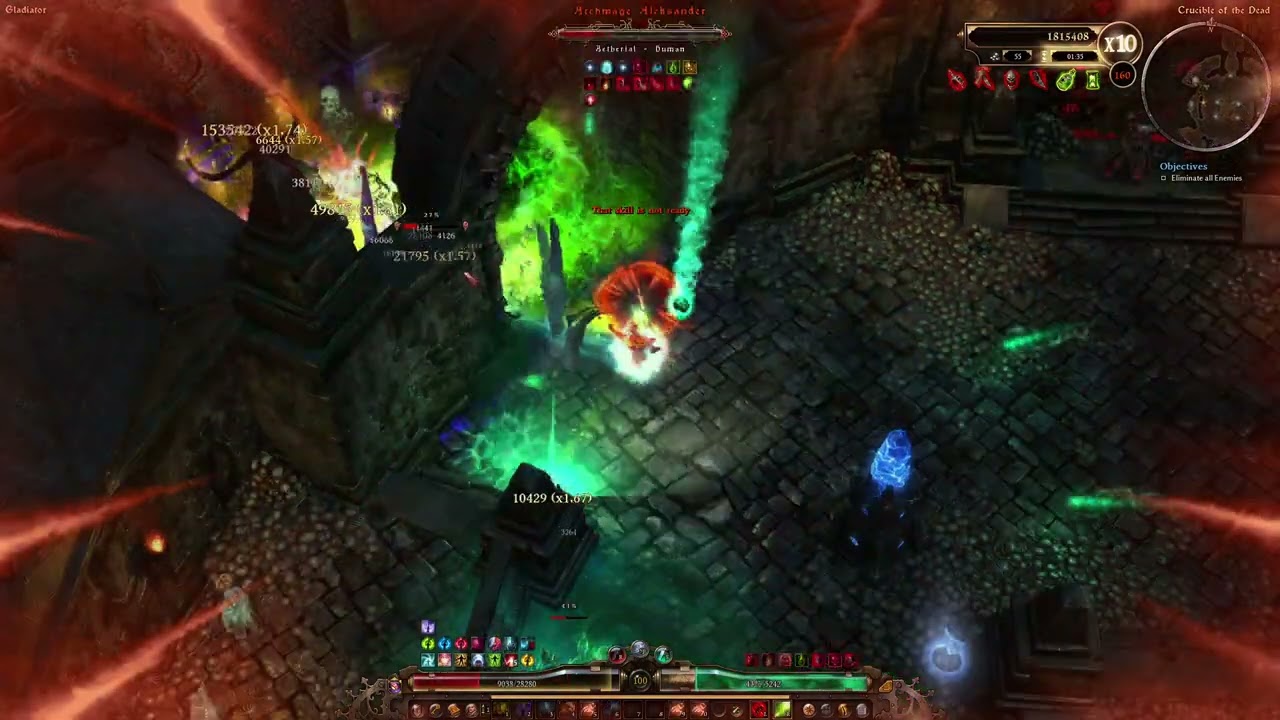 EDIT: Apparently monsters' Null cancels your blessings.
Please post your thoughts only if you actually played Crucible in the current patch.