First of all, Bloodbriar amulet is gorgeous. Really good and finally allows low CD blitz to exist. Great job on this one.
Secondly, the gameplay itself is refreshing and unique, being somewhat different even from SS.
I've tried all blitz damage types that are supported by items - physical, cold, aether and fire. The best strategy appears to be getting hardcapping DM for bonus flat, since it applies both to main weapon and shield. Here are my results:
---
Physical
https://www.grimtools.com/calc/nZoap592
Blitz cd - 1.2 sec.
CR - 5.10 - 4.55 on a good day, main issue is absent of AoE. I've tried doom relic, tried Judgment, tried Oleron's proc - armor eats them all and you're left with blitz and its tiny aoe. I dont think thats a problem though, as solo target damage is really impressive and after general tweaks to physical damage (which i hope will take place in the near future) aoe shouldnt be that bad. Tankiness is good, although i expected more from 4k armor shield warlord.
Ravager kill illustrates how good solo target is:

---
Cold
https://www.grimtools.com/calc/YZe8QyEV
Blitz cd - 2.0 sec.
Went for Alkamos' Scythe because of how much it gives and maxed RoS for reasons obvious. A bit glassy because of how i assembled it but oveall has the most balanced AoE and single target damage. One thing though - Crest of the Winter Fortitude appears to be really bad for cold blitz and is outclassed by Dreadchill medal. Also Kuba is tough.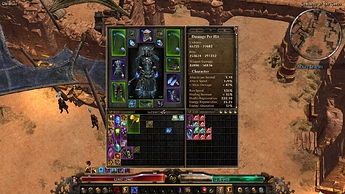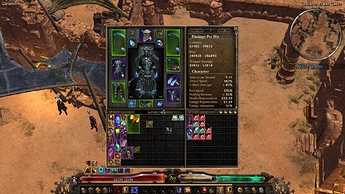 ---
Aether
https://www.grimtools.com/calc/8NKG688N
Blitz cd - 1.2 sec. Blitz's damage is the same as on physical.
Surprisingly worse than two previous builds having significantly worse single target damage. I managed to did one 4.58 but the rest of the runs were 5.20 and for some reason i had worse survivability than on cold one. Also S&B cadence is hot garbage in terms of damage, feels like a wet noodle (well, cadence itself has the worst dps&sustain amongst all AA's so thats expected i guess). Btw, Krieg's helm for some reason has requirements of an normal armor, instead of heavy one and has the same pierce resistance as boots have. Not to mention that its really hard to get 26/16 blitz on aether.
Havent yet uploaded CR run due to poor connection quality.
---
Fire
https://www.grimtools.com/calc/4NOyrOvV and
https://www.grimtools.com/calc/a2EE94m2 (tried both, same result, second one is a bit sturdier)
Blitz CD - 1.2 sec.
Fire and Weapon damage just arent meant to be together. It has significally lower damage to the point, when it feels like Judgment is doing all the work and blitz is just an okish nuke. Sustain is horrible, despite 3300 armor and 22% phys res. I havent finished a run in 10 attempts (6 of them being dead at 160th, 2 on 162, one on 169th and one on 170th) and even if i had finished them the timer would had been ~5.20 at best. Grava is almost unbeatable here.
---
Conclusion: Cold and Phys are good, only cold medal could use a buff. Aether needs a bit more support. Fire one is a disaster, as every fire melee is.