This one barely counts, since about half of the gear isn't even illusioned, but whatever…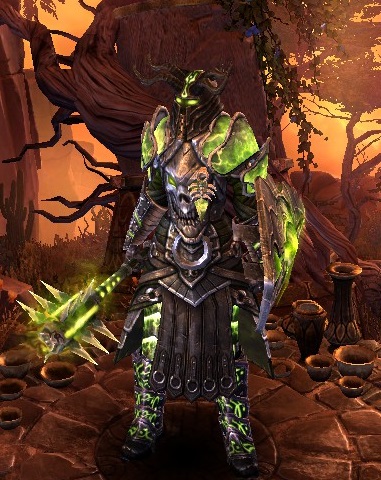 You can take 0.5 guesses as to what class and build this is XD
obviously Aether DEE Pyromancer

Crap! I've been discovered!
Finally got GI and understood how it works, so now I can join the high quality fashion dawn society!
Some of my favourite transmogs to test it: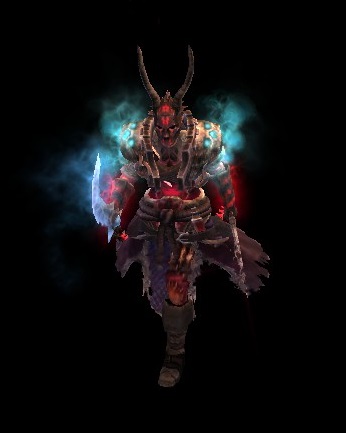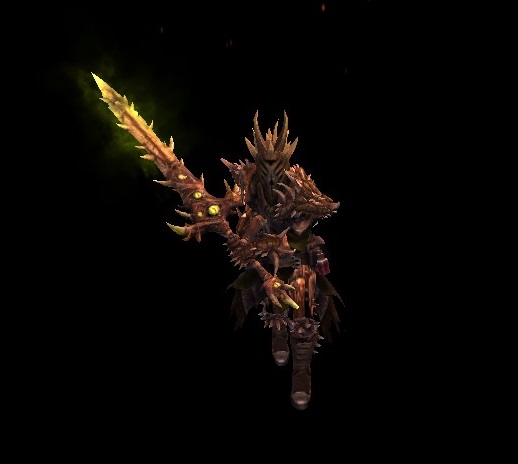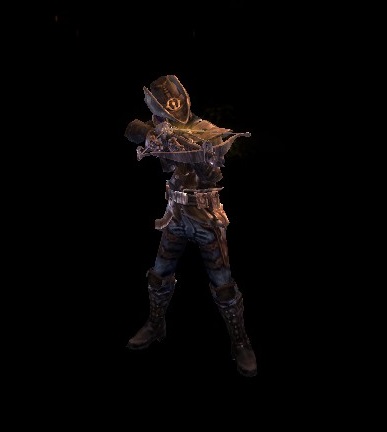 Also a new one! Cosmic Reaper
The Scythe is said to be made out of coutnless nebulas the Cosmic Reaper have conquered. They travel across the galaxy and reap star by star, till one day the world will embrace the nothingness they have created.

Cool illusions, colors and poses.
Nice! I particularly like the Dreegal'anore one; that helmet choice is quite fitting.
I personally prefer hoods with this kind of robes - for those warrior monk vibes - but it really is a very cool set of illusions.
Too bad there are no quarterstaves in the game, but spear illusions serve the same purpose just fine.
Cosmic Dominator
An entity powerful enough to hold a black hole in their hand. Cosmic Dominator can summon their servants from many worlds, their weapon is made from a dead planet and is spewing ashes.
Like Cosmic Reaper, they travel across the galaxy and force whatever life forms they find to be their slaves. The entire world is theirs to become dominated.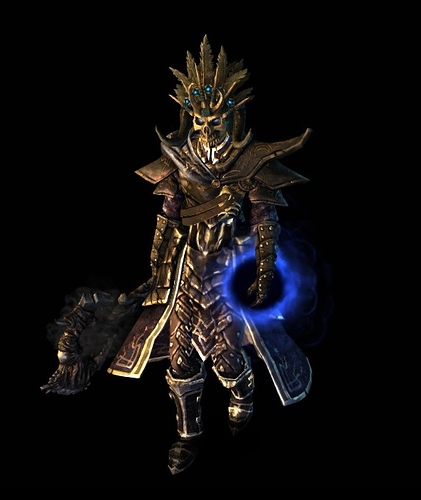 Obsidian Destroyer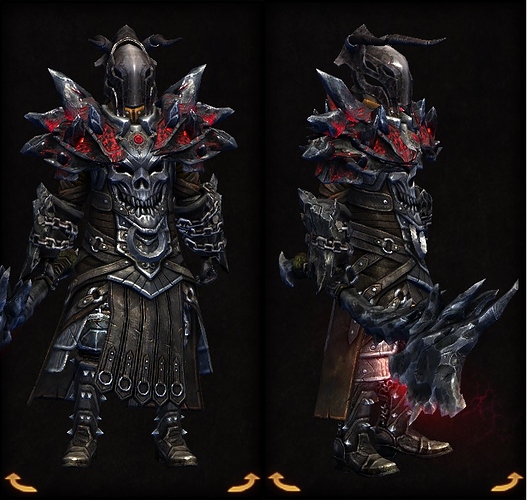 Acid Raincaller
(if only boots were darker and with green gems instead of blue ones
)

Now, what first to build?..
First post here, long time lurker. I'm particularly happy with this so I figured why not break the ice by sharing it with you fine folks. All feedback (positive, negative, or neutral) is welcome!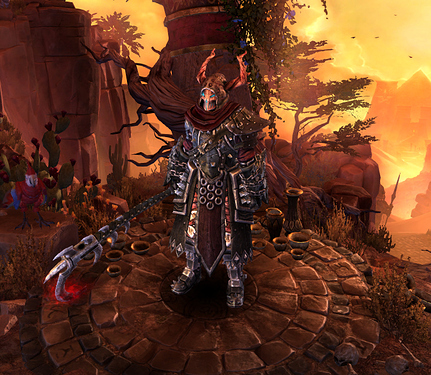 that's some good use of Fabius' shoulders and Obsidian Grasps
A rare fate; a most lucky find. When he realized that the strange medal could convert 100% fire into chaos, the old ways were abandoned and a true Pyromanic was unleashed. He heeded the call and became one with the powers of the dying god. This is his destiny.
My Darkblaze pyro after embracing the power of the void (when he hit 94 finally).
Purple Sauron


The Imperial Aim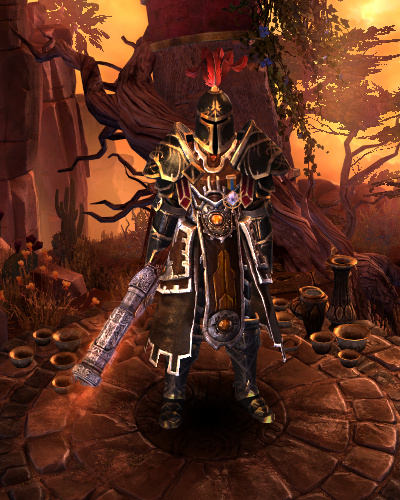 Fingering Expert in your Town


Saber Alter

Bog Witch
Knight of the Dawn
Dragonlord
Praetorian
The Wanderer
The Adventurer
Skyrim
Champion of the cause
(With the forbidden red cross symbol
)
Let me know your favourites.
That's my least favourite from the package. I guess people have very different taste. xD