Devotion cap is raised by modifying a single field in gameengine.dbr, "playerDevotionCap". But I really cannot figure out any easy way to explain to you how to modify that value within the context of an existing mod.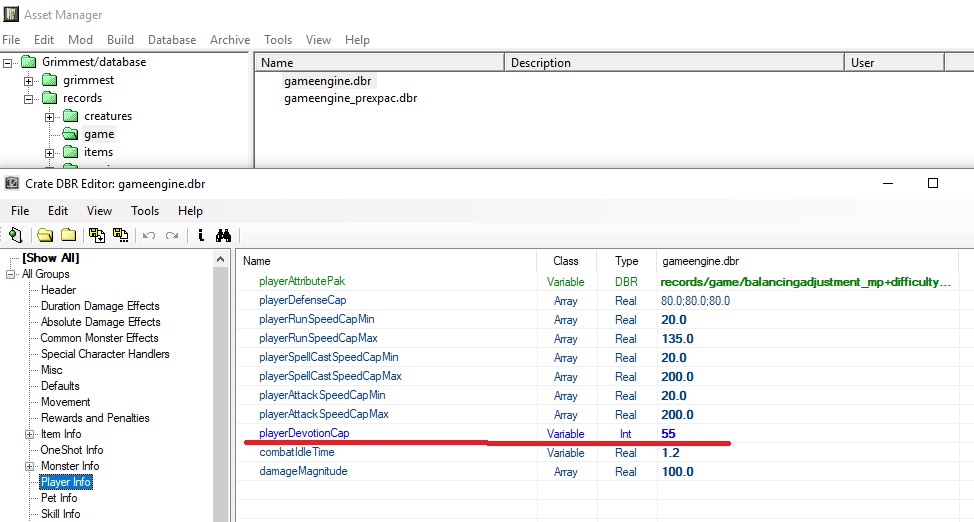 As for autopick radius, I am not sure what the 3 different radii are for food, potions and iron, but Elfe and I played around with all 3 templates. Food was the best one because in MP, potions were too large (in our opinion), and iron was a mess because the template hooked into something else that only made sense for iron, not components.
If there is a field to modify the food radius, well, I never found it, but I am not sure I looked either.
As to scrap, iirc, Crate keeps adding new scrap dbrs, and autopick is out of date and so when one of the new ones drop, it is not scripted properly.