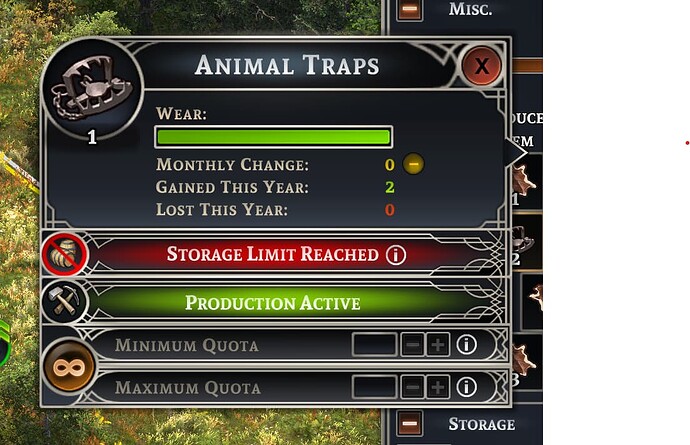 A warning appears to let you know that the storage limit has been reached for animal traps.
Asides from having spare storage from stockyards, warehouses, cellars or even the storage cart, this message appears.
Also after examining each building and each type of item that can be stored, none of them includes a slot for animal traps.
So I am not sure what is controling the limit of such items.
The hunter cabin itself has 0 traps in storage or has produced 0 traps last year.