It's been a long standing tradition for me to make this thread for almost every game version

Here's a Bloodsworn Adulant stuck under a tower near the Asterkarn Road rift.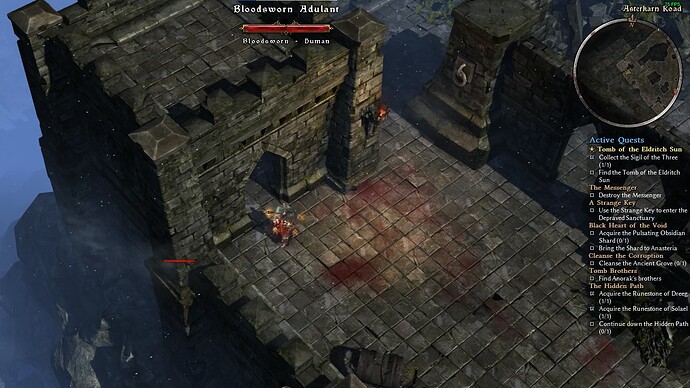 This is actually the 2nd time during my current playthrough that I see a monster stuck down there. The first time the monster died from a DoT and I wasn't quick enough to screenshot it.
Bonus bug:
an unreachable component that dropped while clearing the Shrine of Mogdrogen