Dear developers.
I really exciting to play The Farthest Frontier and this is really I want.
But I encounter the error with saving the games after 3-4 years with this message.
[v0.7.5f] Game failed to save properly.
The failed saved file has been named: FrontierSaveFailed.sav
And once this error occurs, I never save the game any more so I have to start a new game.
I encountered twice since I updated the game to 0.7.5f.
I uploaded my save folder of this town with the below link.
So could you confirm my error and fix it, please ?
https://drive.google.com/file/d/1ZE_TXyfcM1fnoab9nZeomtv03h1DGyk3/view?usp=sharing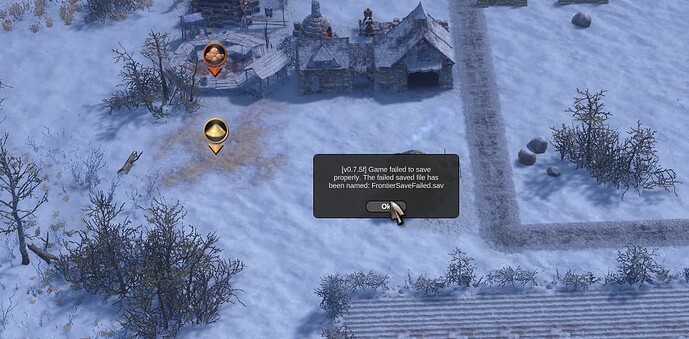 Processing: FrontierSaveFailed.sav…