Icon over the pub saying it's not providing entertainment, though fully stocked and the UI says it is providing.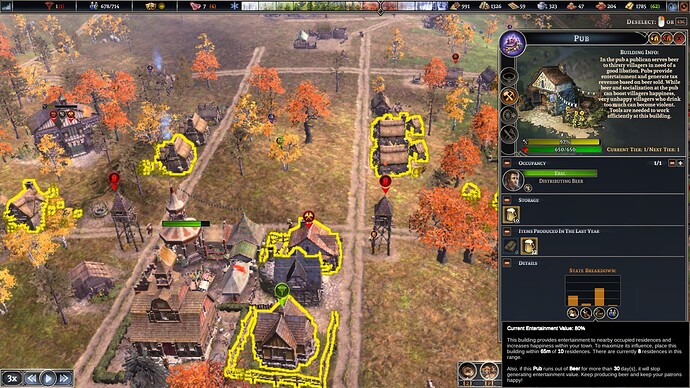 happens to me as well. In fact all sorts of strange things happens the longer the game runs and when it gets really bad I quit out and reload and it is all fixed for a few hours lol
This topic was automatically closed 60 days after the last reply. New replies are no longer allowed.