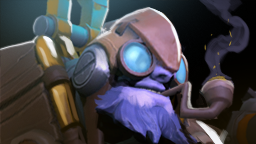 I want to preface this build showcase by saying that this is by no means a guide for beginners as it contains four green items. However, I argue that you do not need the perfect affixes for the items to make this build work. As long as you have the weapon and the offhand, even without the right affixes, as well as capped resists then you should be good to go!
A couple of days ago, I went on a quest to find the strongest AAR build due to the new changes for AAR, which allowed it to pierce through mobs. This change is very polarizing. Many of the people praised the change as it was "needed", but many also mentioned that the damage nerf was not necessary.
With this build, I was able to do up to SR 70 until Grava'thul the Run Killer came and ended it. I do not have any videos or screenshots of this (maybe I have a screenshot on steam. I'll look for it later)
In addition, I also tested this build with Lokarr and was able to kill him in a consistent average of 50 seconds.


>>>Grimtools<<<
Build Update: Changed Scarab on devotion tree into Panther. More dps!
Build Update 2: Changed the augments in weapon and offhand to creed's cunning, which gives more mana regen. Also, spec'd 1 point into arcane will for damage and mana regen. (It seems that i forgot to put 1 point there initially. With this spec, you probably dont need mana potion anymore, and you will have no problem with 1v1 boss fights).
4 Greens, the weapon and offhand affixes are BiS. The pants and boots are for resists mainly.
However, you do not require the perfect items to play this setup. It will be just as good without the BiS affixes.
>>3rd Update: Budget Version<<
2 greens with no affixes at all just pulsing shard and crimson's scepter.
I tested it in SR 65 and it is still doable but it requires a lot more micromanagement and actually playing the game instead of tanking and killing everything.
The arcane harmony leggings are amazing, it provides 100% skill disruption protection and a knockback effect! I think they are BiS, and so I might add it out for the BiS setup.
After scouring the forums and asking a lot of people what the best AAR setup is, I think I have finally made a decent AAR build with really high damage and survivability.
Credits to xOMOCHIx and Spilskinanke for providing examples of strong lightning AAR builds. Further, credits to John_Smith's devotion setup for his EoR build that was able to reach SR 93 as I used it an as inspiration for the devotion setup for this build.
I also tried using the spear instead of ultos, but ultos is my preference as I get 1 point extra that I can spec into the first point of lantern. Lantern provides 15% energy regen IIRC, and this build does have some mana issues so I value it more than spear.
Survivability:
[ul]High Armour
Inquisitor
Light's Defender (3/4)
Eternity Relic (crucial for CD's such as MoE, Seal, and WoR)
Solemn Watcher
Ghoul
Ishtak
Bat
Rune of Astral Rifts - Very good for CC as it petrifies mobs, but also very good for just movement skill.
[/ul]
Playstyle:
For trash just AAR them to death, or if needed drop seal. For bosses, use stormbox and aether corruption for RR to kill them faster. Very satisfying playstyle, lots of blue and aether lightning everywhere. From experience, I never really needed to rely on kiting, just tank most of them.
>>>SR 65 Showcase<<<
Bad video quality. I play on a toaster.
Conclusion:
Tanky and fun to play. Could use more single target damage. IIRC I saw one mage hunter build that also has devastation. That should help with single target but I am a PoE player at heart and I hate pressing a lot of buttons.
Also, Nullification is good but I am too lazy to press to much buttons so I don't use it.
In closing, the purpose of this is to provide a template for people who are looking for an AAR build that is not pure aether or chaos. All the guides I saw were utilizing the clairvoyant set. What I am hoping for is for someone to take this build in consideration, and perhaps improve it further. Thank you.