I redesigned my Character from an Uroboruuk's Ritualist to an Uroboruuk's Apostate. The Character has now better OA and DA. My life steal is now 39% base and moves up to 62% when Bloodthister is activated. Drain Essence is bound to Twin Fangs for Life Steal and i use Siphon Souls for more damage and life Steal.
Death Sentence and Aether corruption are used to lower Enemies Aether Resistances by -28% and -8% respectively and The Ascendants Wrath also lowers Aether Resistance to -20% on Critical Hits.
Drain essence Deals 160K Damage split between Aether and Vitality Decay at a 3/1 Ratio in favour of Aether.
https://www.grimtools.com/calc/O2G4Y7nV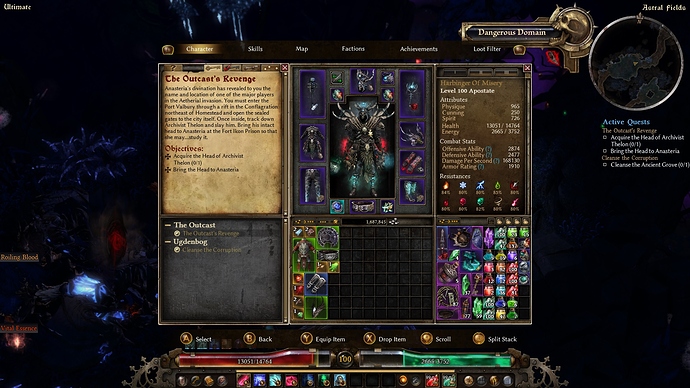 My resistances are much better against freeze, trap and petrify.
Thank You sir spanksalot and Thank you Nery. Fantastic advice.