Actually, nothing super-new, extraordinal etc. Credits to Shoot2033, ya1 and mad_lee who have already posted their Cyclone builds on the forum. So I just decided to take my own elementalist which I've done far long ago in 1.1.1.0 (though not posted here) and see how it performs after all nerfs.
1.1.7.2 GRIMTOOLS LINK - CLICK ME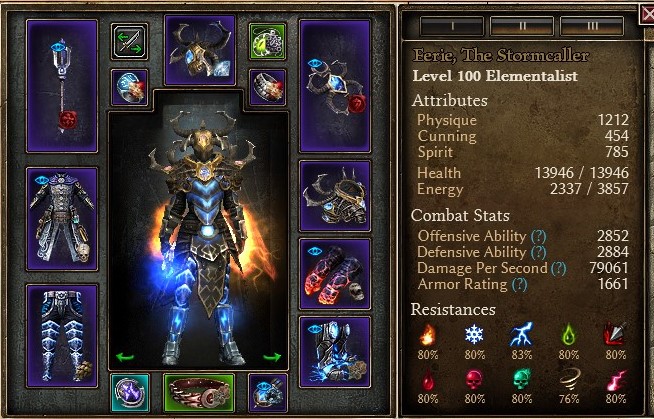 GRIMTOOLS LINK - CLICK ME
DOWNLOAD LINK - CLICK ME
GEAR EXPLANATION
Amulet - used for +1 to all skills, can be replaced with M. Stormseer's Sapphire;
Armor - chose it over M. Dawnshard Armor as it gives a huge amount of resists and bonuses to skills;
Scepter - actually, Spark of Ultos is the best 1H weapon now as it provides a ridiculous amount of % damage;
The rest of the gear is pretty obvious and is used to maximise the potential of Wind Devils, Totems and Mines.
PROS AND CONS OF THE BUILD
PROS
Still nice damage - 4 Wind Devils and some Cinderwinds melt throw everything;
Fun to play - just summon Winds and Totems and watch them doing the job;
High RR - goes up to -155% + Viper.
CONS
The build is squishy af so be careful while playing it and don't facetank in dangerous situations.
Rather low OA - can be fixed with a proper suffix (of Attack) on amulet.
Almost zero ways of sustain so the best strategy is to kill everyone before getting yourself killed.
VIDEO GALLERY
CRUCIBLE
SHATTERED REALM