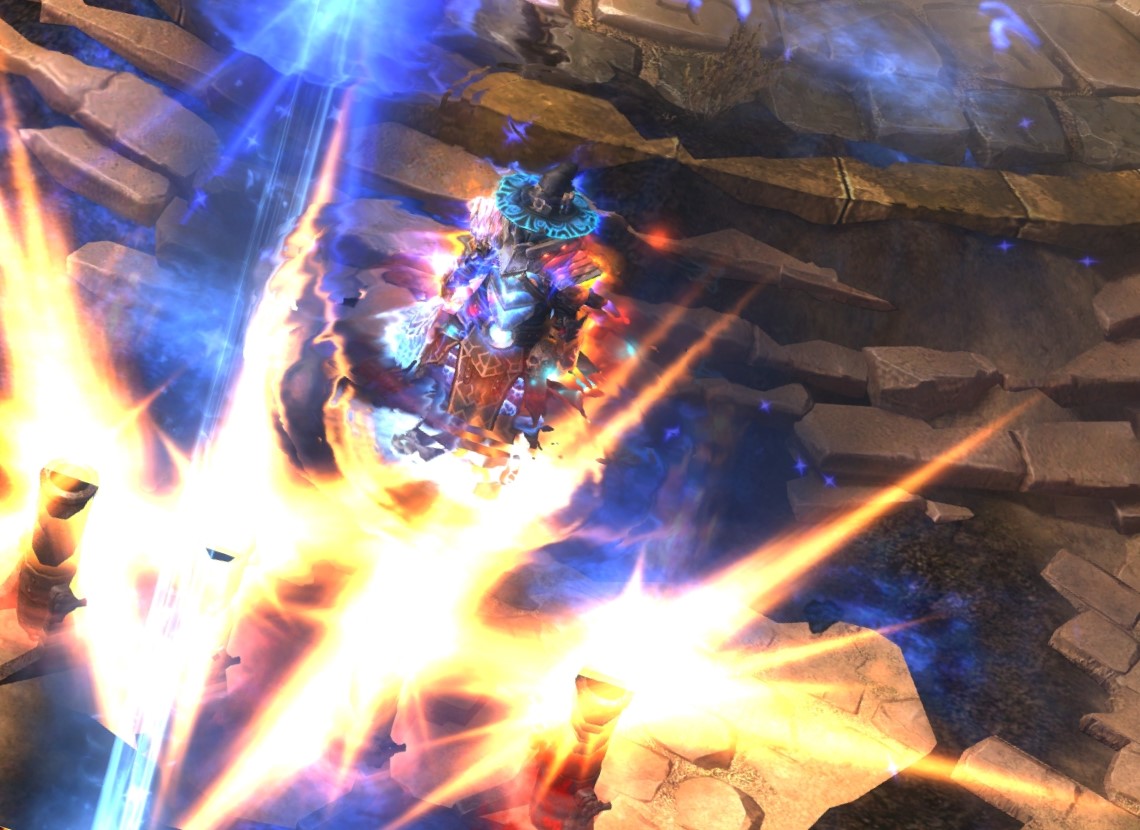 This will be yet another quick build share. I've been trying numerous versions different builds trying to maximize devastation uptime/effectiveness… here is the result. Magical elemental death and destruction raining constantly from the sky while fire, blizzards, chain lightning, and elemental explosions tear things apart on the ground. Hands down one the most visually appealing builds I've put together.
No green setup. Pyrans + Arcanum Frigus + devastation conduit + Eternity grants basically full uptime devastation that has a tooltip damage of near 60k with crucible buffs. (8.4 second cd, 8 second duration) Nightfire belt is taken to convert some of the fire from mortars to cold. The gear choices + devotion path is taken to help mitigate enemies that are highly resistant to a single element. Overall the damage spread is fairly even between cold and fire with a nice sprinkling of lightning as well.
https://www.grimtools.com/calc/eVLajq9Z
Build clears crucible anywhere from just over 5 minutes to a bit over 6 depending on mutators/spawns. SR 65 was pretty easy. I didnt have 75 unlocked on this character or I would have tried, but Im certain it is possible with camera abuse/kiting/a few deaths.
Enjoy the show