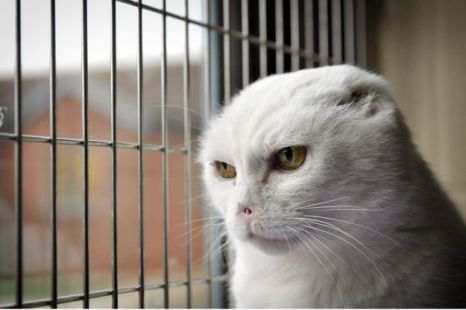 Introduction
I haven't noticed any acid pets Conjurers, so time to diversifies the pet builds family. Actually Ghol set is working the best as Ritualist and even Cabalist have more damage but Conjurers is very sturdy and balanced class.
Credit to @Maya for helping me understand pets and to @plasmodermic for his Ghol Ritualist tests.
Build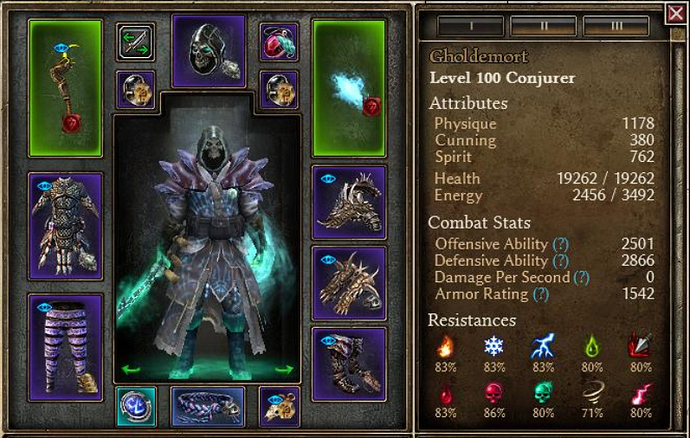 pet stats panel with basic auras and permanent buffs active
GRIM TOOLS

CLICK ME
Gear:
Key here is the Ghol set, boosting pets acid damage and granting extra pet as complete set bonus. In order to achieve 100% uptime of Primal Spirit(Cat) you need Necrolord helm, also Bound Wraith. For off-hand crucial stat is the CDR roll on it, 17-18% is recommended. The other green MI is this ''stick'' with Briathorn bonus. Amulet/pants are open for personal taste, rings are BiS for acid pets, also Mogdrogen Relic for +1 all skills.
crafts are with %physique for bigger health pool and DA.
Devotions:
Wanted to use Moggy for extra pets speed/stats, pick also nice pets boosting devotions and take Leviathan proc for some AoE damage. Rumor is here to reduce enemies acid resistances.
Performance
Did few runs in Crucible, nothing spectacular, should make 3 runs within buffs duration, here's video of 7:25.
In terms of Crucible opponents , I hate Alex the most, since meteros can hurt badly the pets, especially if debuffed and Alex is also crazy resistant to acid. I tend to prioritize killing healers, Sentinel and nasty debuffers. 157 for example have nasty heroes that can harm you/your pets.
In SR tried with same setup and was able to clear 75 with careful picking of enemies 1 on 1, guess some bosses combos will be easy, while some combinations or opponents very tough. So I suggest more defensive oriented devotion map with Ishtak devotion, something like this: https://www.grimtools.com/calc/q2MrKr1V
So here's my video from full 75th shard: