INTRODUCTION:
Hello everyone, today I am going to show you my cold Shadow Strike Spellbreaker. It doesn't use Morgoneth's Set or Bane of the Winter King, but Self-found Loxmere daggers and SR set instead. It's not the fastest crucible cleaner nor the deepest SR pusher, but it's a fun build nonetheless.
GRIMTOOLS
Glassier Crucible version
craft for physique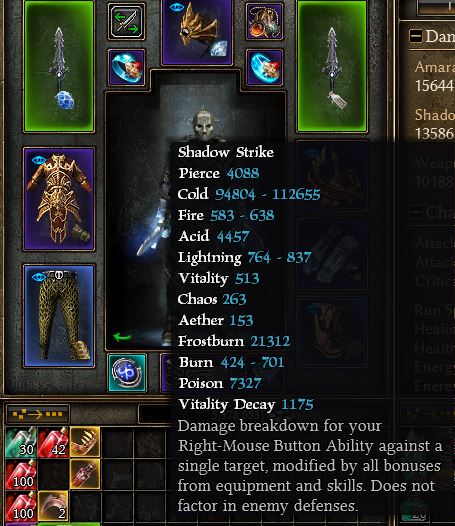 Shadow strike tooltip with Lethal Assault

GAMEPLAY:
Pretty simple, spam Shadow Strike when it goes off cooldown, use Ring of Steel to proc Whirpool. Use Amarasta's Blade Burst as a default attack replacer. Shadow strike also enables hit and run tactics which are used for deep shards.

VIDEOS:
SR 90 Bosses

5:31 Crucible run

Ravager of Minds with some pharma


LEVELING:
Check out Rekt's Solo self found playlist on youtube: https://www.youtube.com/playlist?list=PL-7HuL5PyGEIMdjN1mRt4TN-yaRtz21Wu

Credits:
To @ya1, @banana_peel, @thejabrixone, @Nery for their cold SS (Infiltrator/Spellbreaker) variants and to @RektbyProtoss for his leveling guide.