GT: https://www.grimtools.com/calc/M2gAWXgZ
EoR DPS with permanent buffs: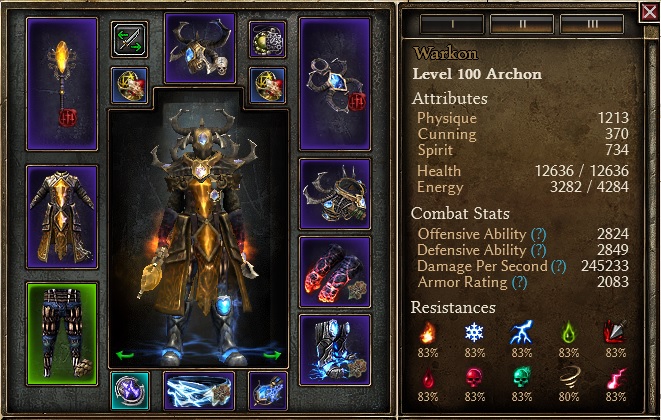 SR 75-76 clear with neutral mods, 6 minutes left on timer, consistent though not record-breaking farmer: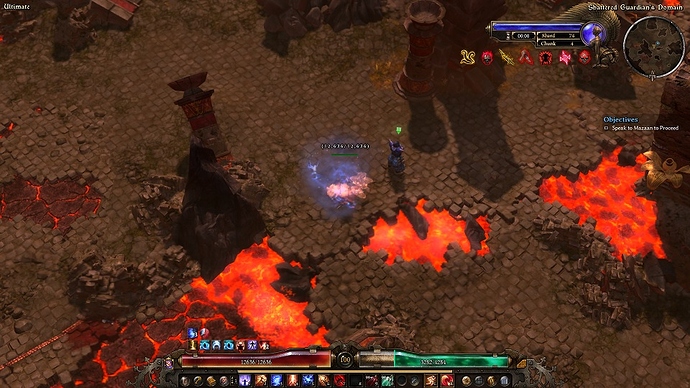 SR 80 done with favorable mods (Paint screwed up the image):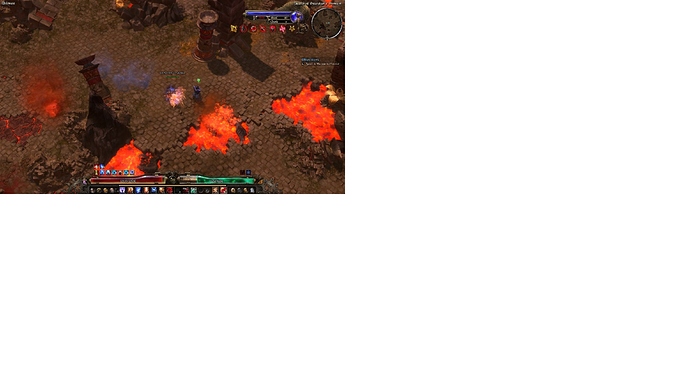 This set was OP at Forgotten Gods launch and got a bit over-nerfed with the changes to Wind Devils. But it's still a strong build with great AoE clearing ability. This is not a simple spin to win build and it's complicated to play with a priority list to remember. If you're OK with that, read on.
I don't play Crucible, so I chose gear, components and devotions for SR viability. Cyclone full set + Cindertouch gloves are mandatory for full conversion of EoR to lightning. Empyrion mace is also mandatory; Spark of Ultos or Malmouth Flamecaster are the closest substitutes but much worse. Dawnshard chest for EoR points and fire>lightning conversion for the proc effects from items. Craft the mask for freeze res bonus from Kaylon.
2x Coven rings are my choice here. The damage gain from the Belgothian ring proc is massive when you can proc it and can't be passed up in Crucible, but it's useless against a single target in SR. Storm Shepherd belt is BiS to convert Widow's aether damage. Oathkeeper conduit for survival, and the affix has a mod to convert Judgment's physical damage to lightning, along with a visual change that makes it almost invisible. But the build is still plenty flashy enough. MI pants for resists… I actually had them drop legit in SR and I designed the entire build around them because I knew they would be perfect. You need a pair with Incantations. I used Stormbearers for phys res, Windborne boots would be a good alternate also for slow res and Raging Tempest points.
Designing the devo map was challenging, especially bindings. For flat RR I went with Elemental Storm activated by Guardians. Spear is straight-up a better devotion than Tempest, but the best overall solution ended up using Tempest activated by Storm Totem because of the extra spread damage. Wind Devils are zap-happy and love activating Ultos, and EoR leaves little arcane bombs everywhere from Widow. Other devos are chosen for movement speed, including little bitty Lizard, and slow res (the newly buffed Chariot).
Once I got the devos dialed in, it became a very consistent and smooth farmer. It only hates to fight Valdaran. Alexsander is not bad because the build is super mobile.
Play with this priority list:
Spin. Use movement skills as needed to reposition.
Against a single target drop a Wendigo Totem. In big packs, no need.
Keep 1 Wind Devil active for RR.
Use Ascension on cooldown. (with the CDR uptime is around 50%)
Keep 1 Storm Totem active for Tempest.
Use Judgment on cooldown for damage and DA shred.
Activate additional Wind Devils.
Do not activate additional Storm Totems, long animation time is a killer.
Positives:
Highly mobile
Invincible pets that do big spread damage
No energy issues, you never need pots
Super flashy and engaging
Zantarin (don't even engage in melee, just use your totems and wind devils, easy)
Negatives:
Complex to play
Reliant on procs and Ascension for its best performance
Can't do full room aggro in high SR
Too fragile for superbosses
Valdaran (Bone is in head purely for undead racial damage and he's still hard)