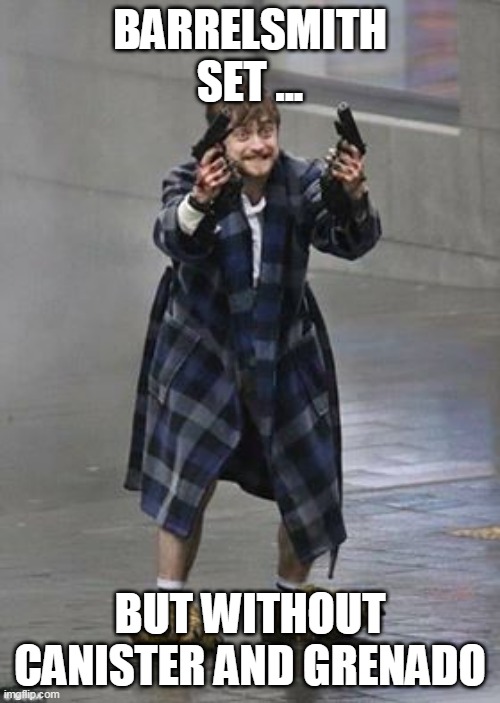 Introduction
So after seeing ranged discussion topic by @eardianm wanted to try few ranged builds and see how they perform. So how about Lightning DW purifier using Barrelsmith WPS granted skill, attack speed with fire to lightning conversion? I haven't put much effort in making polished build but doesn't look bad. Actually I noticed this idea's made long time by @x1x1x1x2 credit to him!
Build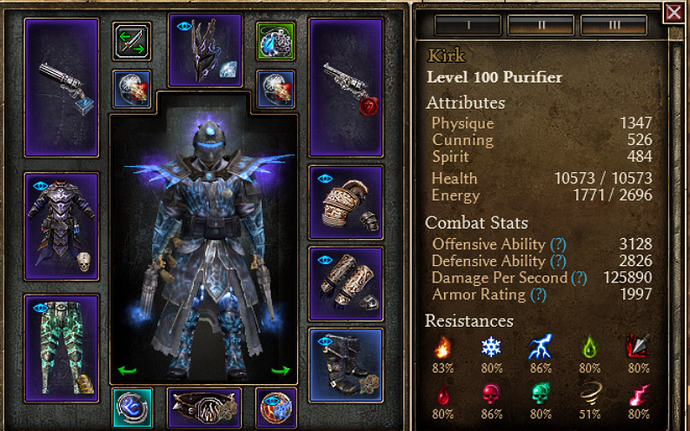 permanent buffs, standing on Seal. DPS for Fire Strike
GRIM TOOLS

https://www.grimtools.com/calc/Q2zQRmjN
Gear:
Key items are these guns and 2pieces of Dagallon set.
I've used also two pieces of Light Defender for the extra DA bonus and because lightning don't have good generic shoulders/gloves. Astral Ruminations rings are good fit here, wish there were lightning rings with +skills to Fire Strike, cause I am swimming in points in Static Strike.
Relic is Bane, attack speed, life steal and OA. Kaisan ammy to help with this skill hungry beast. BS set don't help me with +skills at all.
Boots are for slow resistance. Final March and pants also boosts my mediocre physical resistance. Worth mentioning that I use 1x Seal of Blades in GT/pic but double Hell's Bane is life… or death!
Devotions:
I used Abomination for extra flat in my lightning Dagallon build but here decided to take more classical approach with Spear/Ultos, Revenant for flat RR and also Hydra. Ghoul is also here for defense.
Performance
Did few runs in Crucible, build is decent there, although plenty of key enemies are resistant to lightning. So times I guess will depend a lot of RNG, but my times are 5:35 on average, video of a run 5:23: