Challenge: Build a character around main attack skill DOOM BOLT, using NO OTHER MASTERY ATTACK SKILLS.
Please note - this was not an attempt to create a bestest-ever SR/Crucible/celestial build, I just wanted to test the viability of a build using Doom Bolt and no other mastery attack skills.
Result: A fun character to play, with surprising survivability considering the low health and traditionally 'glass cannon' build. Stacking some cooldown reduction for Doom Bolt from various items is an essential element as it makes the high-damage skill almost spammable.
GRIMTOOLS
https://www.grimtools.com/calc/nZoyzL92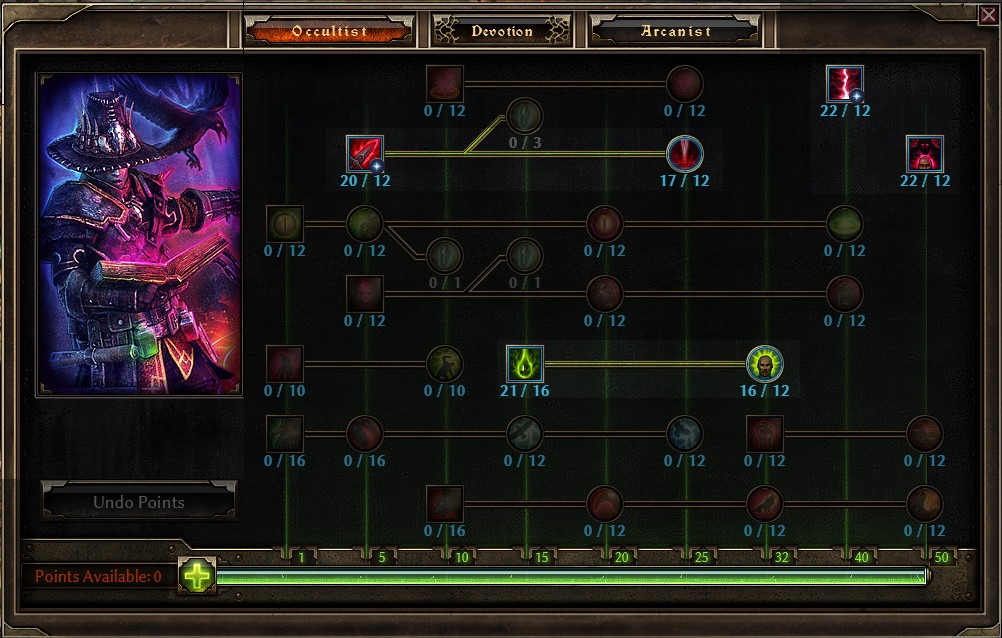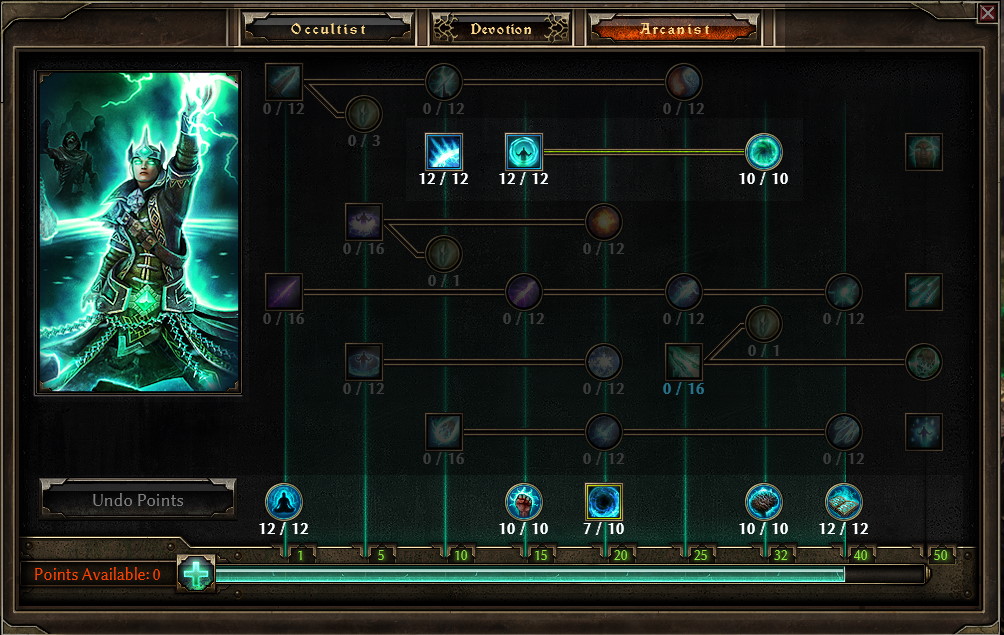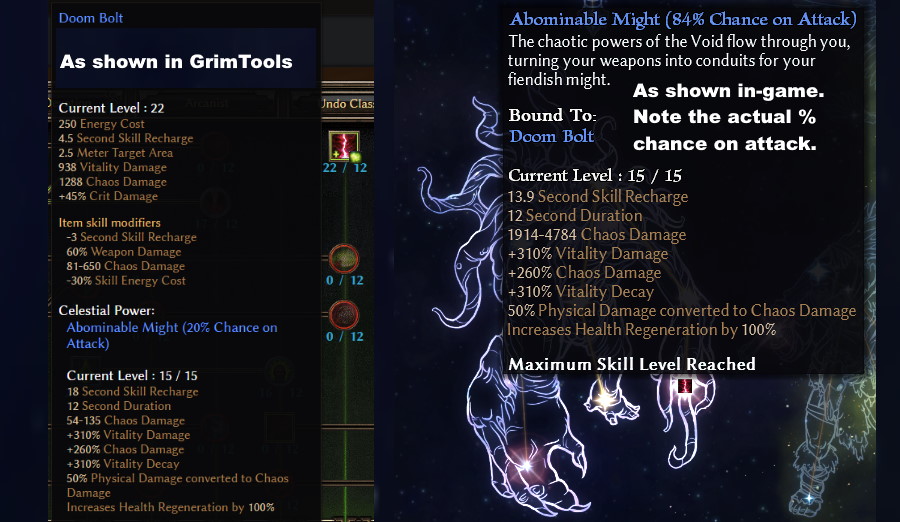 Campaign fights and a short skills/devotions overview: