I decided to retake an old one. Changed a lot of things so rewrite the thread aswell. Surprisingly, it became a better DW Lightning Melee than Crystallum Trickster so I decided to share with you.
Image from the game with perma buffs, Iskandra proc

---
---
Details and Questions Worth Mentioning :
Why faction shoulder? Because getting FS points is hard, there is a good chest with +3 FS bonus Rune Armor of Ignaffar but it's stats are terrible&skill is useless and couldn't find a proper shoulder to get good resists and phys resist. Resistance were very hard to balance.

Why Amatok's Step? For FS points mainly but it also has good stats and resistances.

Living Rings ''of Destructions''? They are mandatory and BiS. In fact, even if you get FS points from somewhere else, there is no good enough lightning ring for the build either.

Why Conduit amulet? for defense mainly; kaisan could be a good alternative and solves the tight skill points issue but you need very good resistances. I choosed BWC variant since it has chaos>lightning conversion and let you to use no so perfect rolled Stormhearts.

Why BWC? for stable damage reduction mainly. I skipped flat RR node since it makes really hard to invest some other support skills like fabric of reality(which you need for racial damage) and Elemental Storm is better because it's a single RR class.
SR 85 Complete Run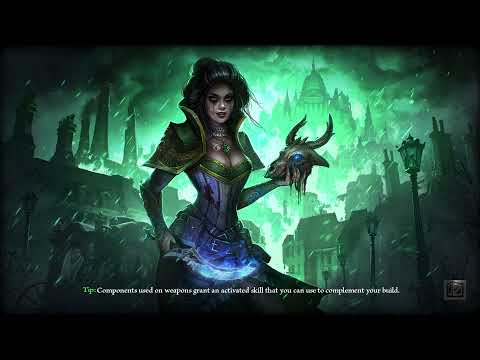 No death but mutators were kinda good and didn't get IM in the boss room. Grava is rather easier since build have good racial but Iron Maiden is definitely PITA.
Thanks for reading, any comment & feedback is welcome