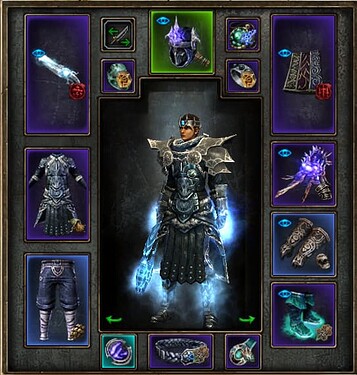 Using the new Conduit of Arcane Whispers for wide/rapid cold damage Devastations, here's a fun build!
Disclaimer:
In terms of damage output or survivability, this build is not exceptional. It is ok at both. It can finish SR75, but it's not entirely comfortable to do so depending on mutators. Still, it is fun and seeing wide, massive, lingering blue devastation and many whirlpools is a fun time.

Check out a vid of the playstyle: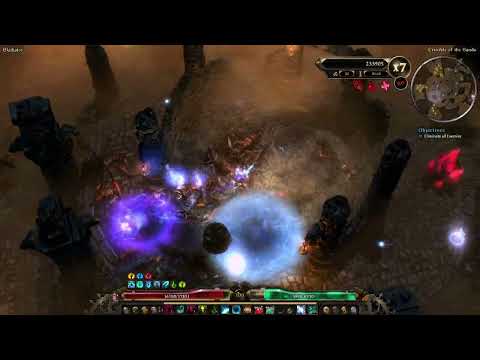 The build is not OP - it is quite squishy without crucible buffs, though it's wide ranging damage is really nice (3:20 clear of 100-110 is quite fast without towers!)
The build has -108% cold RR, 75% crit damage on devastation, and if you're after that blue mage aesthetic, this one's for you
Limited healing comes from Blood of Dreeg, Vampire Fangs and lifesteal for the weapon damage on Chain Lightning.
Other defenses include Maiven's Sphere of Protection, Phoenix Fire and Mirror of Ereoctes.
Rainmaker is partially built around cooldown reduction, so there's more uptime for devastation and defensive buffs. I could maybe go for Time Dilation devotion setup for more continuous buffs/devastation, but I wanted whirlpool on the wide devastation to make a massive AOE field that would demolish enemies - and it does.
I also like it because the devastation 'rain' creates massive, damaging 'rain puddles' which was just fun.
Enjoy