I've been having a lot of fun with this build lately, and I don't think I have ever seen anything similar here, so here goes. I love exploring the possibilities offered by Conduit of whispers amulets, and sometimes, something pretty good comes out.
Special thanks to @fordprefect, @Gnomish_Inquisition and @Crab_Turtle_2112 for helping me push this build.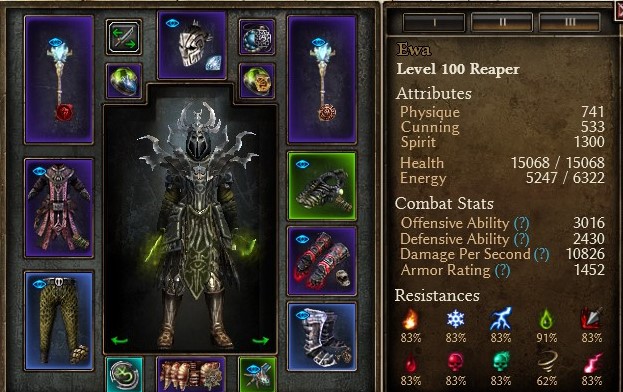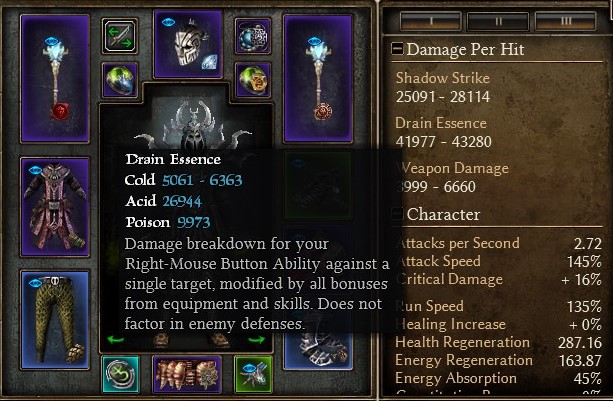 (Craft for Slow resist)
Gameplay

Build has few buttons.
Keep Pneumatic burst active, cast Ill Omen to debuff at the start of fights, use the 2 movement skills to reposition and let Drain essence do all the work. As long as you're hitting something, you're almost invulnerable.
Performance

Crucible

I'm really bad at crucible. I only tried once and died in wave 167. I have no doubt that it's possible however.

I will update once I have something to show for.

Shattered realms

Cleared SR80 without dying, so it likely can go further. Iron Maiden and Fabius are the only 2 that give me pause.

Mad Queen

11 seconds flat. Easy fight, facetanked her even through her red needles phase.

Celestials

So far I only tried Lokar, he was a pushover. I'll update later if I manage to beat real ones.
That's it!
Please let me know if you have comments, suggestions or criticism. All are welcome.
Thanks for reading!