Hi,
It will be short - posting this just to show nice pic of the char and to upload this kind of build to GrimTools - maybe someone (just like me) find it cool to build around.
So here it is - the most important thing:
===== GT Link: Infiltrator, Level 100 (GD 1.1.9.5) - Grim Dawn Build Calculator ====
Nice Pic for aesthetics and fashion lovers: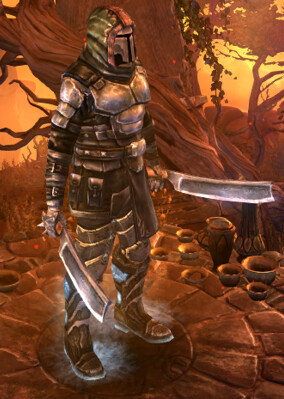 Note that this is solo self found char, so not all gear choices are optimal yet. There are some lucky drops in here, so I am not sure it could be easily reproduced - still the concept is quite simple. I've conquered SR65 so far:
Further developement of this char will be posted here (if still alive LOL).
Take Care, good luck and stay alive!

GP.