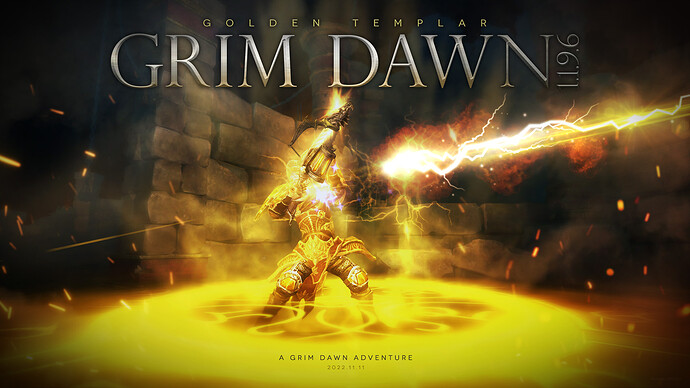 Golden Templar may not be the strongest in Arkovia, but where he lacks in destructive prowess or defensive might, he carries with him the auric light of Ultos and a barrage of lightning fury.
His multiple skills converted to Physical, transform their glows to a distinctive golden hue. The OA and DA are a little low, but large groups of trash mobs can be quickly electrocuted back to h3ll. Enemies in SR75-76 farm runs that get into range of his great wyrm crossbow are stunned, frozen, confused, and slowed, while Inquisitor's Seals (22/12) absorb most of the punishing attacks.
No green MI or DR items were used, making this character relatively easy to build. Enjoy!
Youtube:
https://youtu.be/g1KyVSiy43Q
Grim Tools:
https://www.grimtools.com/calc/xZyrbOKN
Before/after of Photoshopped GD screenshot:
https://cdn.knightlab.com/libs/juxtapose/latest/embed/index.html?uid=edeca526-624e-11ed-b5bd-6595d9b17862
Shout out to @WyreZ @Skelemental and @desioner for all the ideas and good times!