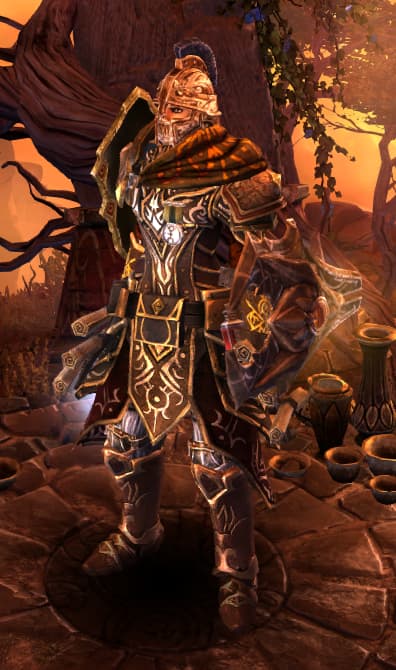 Barrage is one of four Realm Knights designed to be playable as a solo build, or to specifically complement the Realm Knights team for deep SR.
---
Summary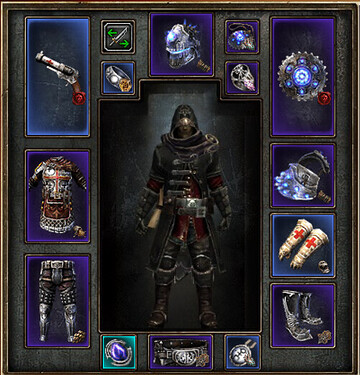 Barrage is a very sturdy and unrelenting caster. If you like magic, and like being able to tank most hits plainly on the nose, this is the build for you. She uses a combination of the Augur set and the Spellscourge set, to provide her and her team with healing and regeneration, and to reign down devastation upon her foes. She has great crit damage, decent DA and OA, 24,000 hp, Maiven's Sphere of Protection for 20% damage absorption, Mirror of Ereoctes and Ascension panic buttons, brings 25% fumble and impaired aim to her enemies all to help reduce incoming damage from enemies.
On top of that, she brings a range of different healing abilities - Empyrion's Touch and Apothecary's Touch from the Augur set, Tip the Scales and Maul for lifesteal, and then Devastation itself which heals for 2% per rock per enemy.
Across these traits, she is incredibly tanky. While I haven't pushed her solo in deep SR, I am presuming she can comfortably do 80, perhaps 85 on her own.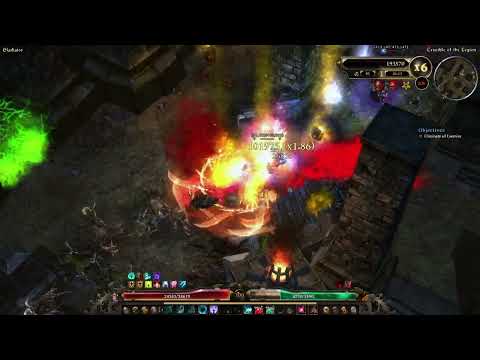 ---
Team Benefits
In multiplayer, Barrage provides these team-wide benefits and noteworthy debuffs:
OA, DA and Crit Damage
+20% Crit Damage
+282 OA
Damage
+150% All Damage
+120% All Retaliation Damage
+126% Burn Damage
+126% Electrocute Damage
+10 +26% Elemental Damage
+126% Frostburn Damage
+45 Physical Damage
Healing and Health
+22% Healing Increase
+40% Health
+360 Health Regen
+1650 +19% Health Restored
Defensive Buffs
+25% Aether Resistance
+18% Chaos Resistance
+30% Fire Resistance
+5% Physical Resistance
+18% Vitality Resistance
Speed Buffs
+10% Total Speed
Debuffs
+25% Fumble
+25% Impaired Aim
-35% Armor
-25% Bleeding Resistance
-25% Elemental Resistance
-67% Physical Resistance
-32% Pierce Resistance
30% Slow
---
Enjoy~