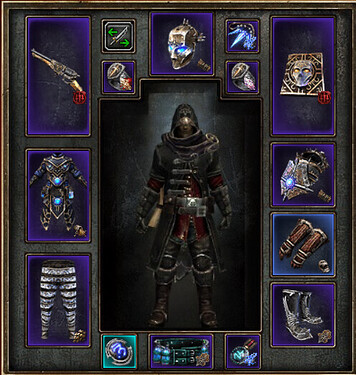 This build has massive, constant, wide-reaching AOE damage. It can cast Horn of Gandarr 2.5 times per second (0.4s cooldown), and Blade Trap with the added Rimetongue bonuses every 1.6 seconds.
Take a look at this (skip to wave 9 at 2:26):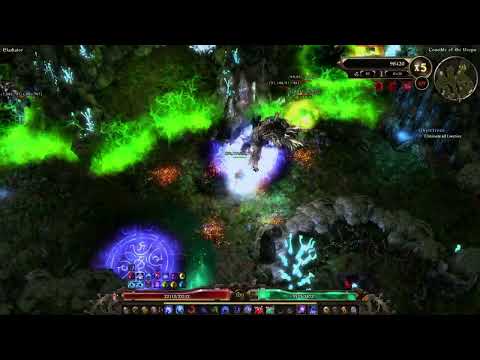 Of course, this is with crucible buffs that help out the character somewhat, but even without it, getting through to Crucible 150 was very slick. The combination of high AOE damage output (Horn of Gandarr is critting anywhere between ~100-240k depending on debuffs applied, to everything in a 12 meter radius), massive pierce spike damage from Blades of Wrath on Rune of Kalastor, living shadows and blade spirits casting Shifting Sands just makes for a very nice amount of outgoing damage.
Despite a lowish HP and average DA, this build has a lot of defensive benefits: high CC (mass confuse, mass traps, knockdown from rune of kalastor) preventing enemies from getting close, 280 OA debuff to avoid hits/crits, dodge, and very high ranking Inquisitor Seals all help to keep this build healthy. Highish lifesteal pairs incredibly well with the wide reaching Horn of Gandarr to keep HP topped up.
It really is a very fun build.

Enjoy!