https://www.youtube.com/watch?v=Zg7JN1bi8KI&t=2s
I hope my Video can be helpful. Too many YT Grim dawn build "guides" are only some gameplay coupled with a Grimtools link. With my explanation I hope that you can understand why I chose the Items and Skills, so you are not just copy pasting a build, were you will feel confused and awkward not knowing whats going on.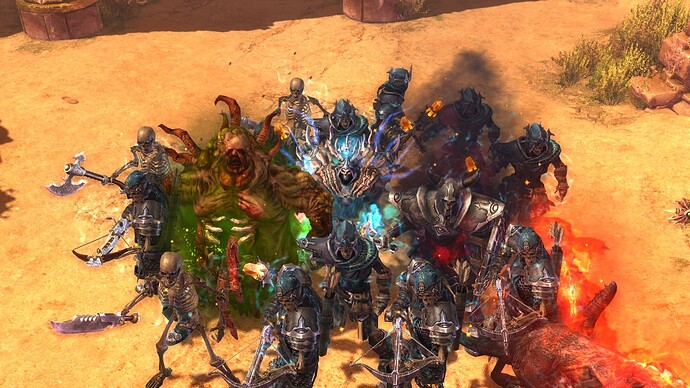 I am bringing you today my spin on the Lost Souls set.
I thought its a cool Idea to make it into an Skeleton Army theme. And with the set bonus+the set helm +The Wendigo Gaze Medal
Our Raise Skeletons amount will increase to 14
Next I have included the Revenant Devotion, it gives some pet bonuses and the last skill will summon an additional 6 Skeletons that also decrease enemies resistances.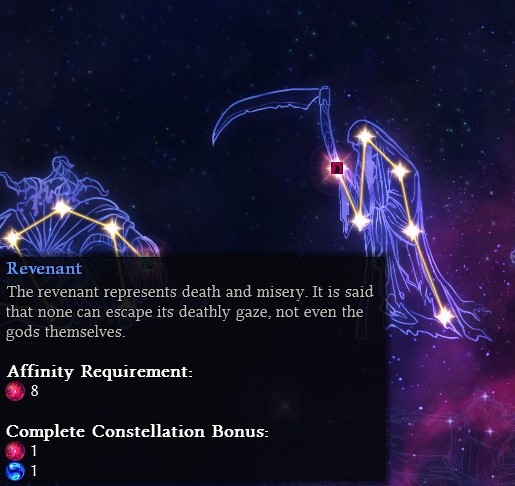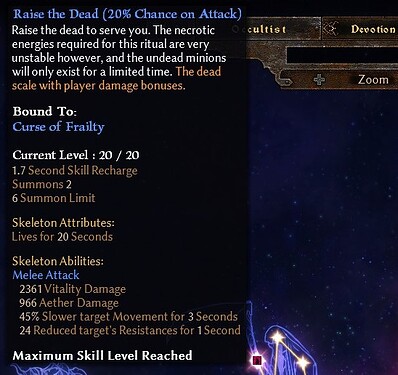 So I ended up with a 20 Skeleton Army.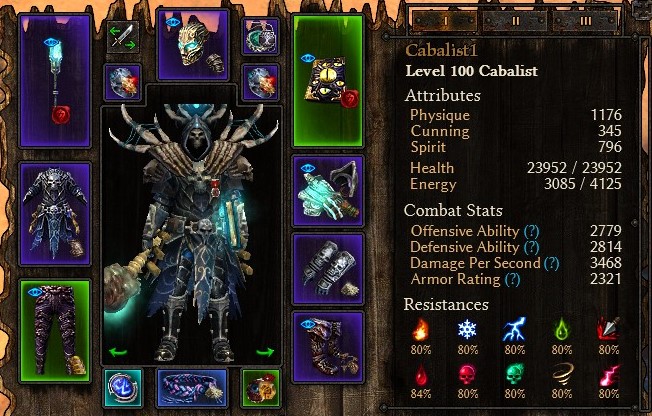 The pets have really solid defenses. Running up to SR85 wasnt a problem. I will push it higher when i have the time, i bet it can do 90+.
I killed Mogdrogen with him, but that was before finalizing the build. So now it should be even faster.
I will update this post when I try the super bosses again and higher SR.
UPDATE:
https://www.youtube.com/watch?v=fT51UU9sAUI
I pushed my Cabalist Skeleton Army build a bit further. I did SR90 and the Ravager Super Boss. Somewhere between SR 85-90 Pets started dying too fast, especially Skeletons. So I made some adjustments in the Devotions.
With the new setup it can easily run SR90. And I killed the Ravager with the new and old setup, its not hard.
Grimtools:
Cabalist, Level 100 (GD 1.1.9.7) - Grim Dawn Build Calculator (grimtools.com)
Updated link:
Cabalist, Level 100 (GD 1.1.9.7) - Grim Dawn Build Calculator (grimtools.com)