This was my most-played build during the 1.1.9.8 playtest, and now the patch is out for everyone to enjoy, I can share this build. This build incorporates the new changes to Korvaak as a Pet devotion and Ishtak's buffs; the increased uptime on Ishtak specifically helps for a smoother experience piloting and having the pets hold aggro.
GRIMTOOLS - Hybrid Aether Pets
Gearing:
Warden's Judgment - Provides 100% Physical to Aether conversion for pets. Getting 100% conversion is more important than the affixes, but I chose the suffix "of Tormented Souls" specifically to get 22/12 in Siphon Souls, our main casting ability.

Mythical Necrolord's Gaze - One of the rare pet items that actually gives damage bonuses, provides +1 to both classes, and gives tremendous uptime to our Conjure Primal Spirit.

Mythical Reaper of the Accursed - Provides more skill points, Aether Damage, and much-needed pet Elemental Resists.

Diviner's Mantle - Reap Spirit Points, pet OA and pet Chaos resistance.

Fateweaver's Raiment - The holy grail of hybrid pet gearing. Provides 15% Resistance to every type for you and your pets, but there was no build that could fully integrate this item in pet builds since the Chest slot is typically taken by a set item.

Mythical Spiritseeker's Cord - Provides more Aether damage, Reap Spirit bonuses, and nice pet bonuses and resistances.

Death Watcher Pendant - Gives 120% Aether damage to you and your pets thanks to the Mogdrogen's Pact modifier, gives 5% Physical resistance, and the opportunity to score affixes for even more damage.

Ring of Tawrot and Mythical Mark of Anathema - Pet Rings and Medals don't offer the best when it comes to pet bonuses, so I instead take the opportunity to power up Siphon Souls with these items to make a serviceable spellcaster.

Aethereach - Converts 100% of Elemental Pet damage to Aether damage, primarily used on the Shaman's Primal Instinct critters.

Reaper's Leggings - Taken so I can get some more affixes and pet resistances that I normally wouldn't be able to get. Hard to recommend a non-MI replacement since the affixes patch up pet resistances and OA wonderfully, but probably Runebrand Leggings would be the best alternative.
As you can see, this was the culmination of specific pet gear that all happen to synergize harmoniously to create a pet build that can farm SR75-76 with little struggle. (The Grimtools link is different in the video because I took the Harbinger of Souls exclusive back then instead of Primal Bond).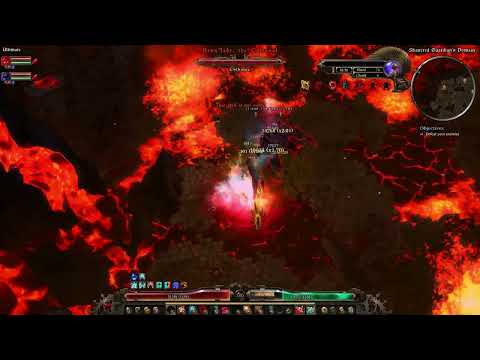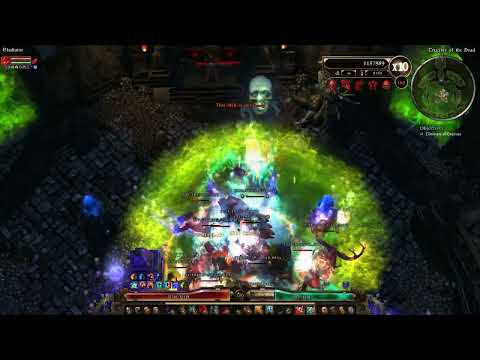 I'll be making a separate post below on Hybrid Pet Builds in general, so please refrain from posting until I complete it.