https://www.youtube.com/watch?v=GONzZfh_r7Y
I hope my Video can be helpful. Too many YT Grim dawn build "guides" are only some gameplay coupled with a Grimtools link. With my explanation I hope that you can understand why I chose the Items and Skills, so you are not just copy pasting a build, were you will feel confused and awkward not knowing whats going on.


My take on a physical Forcewave Build using the Warlord Class combo. It can run SR90+ without much problems. And as you will see you can even facetank Mogdrogen and Ravager the whole time.
I made it really tanky without sacrificing too much damage. It will also be a Build that you can play early on, so its really great for leveling.
Out of Combat stats with buffs up:

In Combat: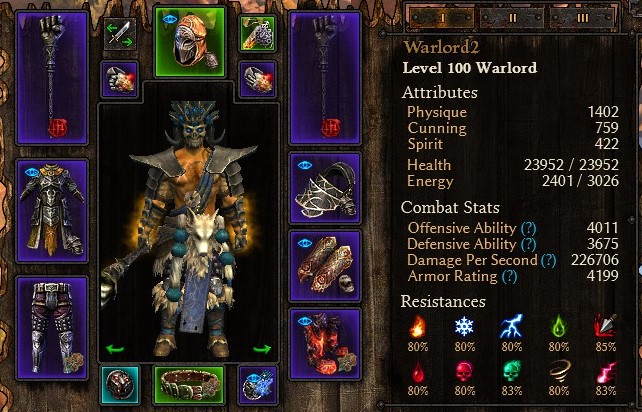 I did Mogdrogen and Ravager with him, Facetanked the whole fight:
https://www.youtube.com/watch?v=hZ13mCoG0aE&t=1104s
Grimtools: Warlord, Level 100 (GD 1.1.9.8) - Grim Dawn Build Calculator