Hello there,
It's been many months since I played GD. Last time I played it was a Death Knight and I had a lot of fun with it (with some help from the forum of course). I don't recall why I stopped playing after reaching level 100. Maybe I wanted to play something else for a while.
Anyway, after playing Torchligh 1 & 2 lately, I wanted to play GD again. I started to have a look around for a new build. My criteria was range weapon: in D3 or TorchLight I liked playing with range attack.
After a quick look I found that build (Demo + Soldier + 2H Gun) which looked "promising":

Since my DK was more soldier, I wanted to be more demolitionist this time.
I started a new game on Veteran. Things went well in general, but I realized that my character defense was bad with so little point in physique. I then remembered my first game: put "everything" in physique.
I played through the campaign at a good pace until AoM. Since I started in Ugdenbog my progress was slow and tedious: taking down enemy packs is slow with a lot of kitting to avoid the enemy rush. I'm now in Malmouth and it takes me ages to make progress (level 59 now). Any Sentinel I encounter takes me a lot of time (10-15 minutes) to deal with. DPS too low ?
Either my build is bad (which wouldn't surprise me) or a 2H range commando is not a "good" choice. Right now I have the best gear I could find yet.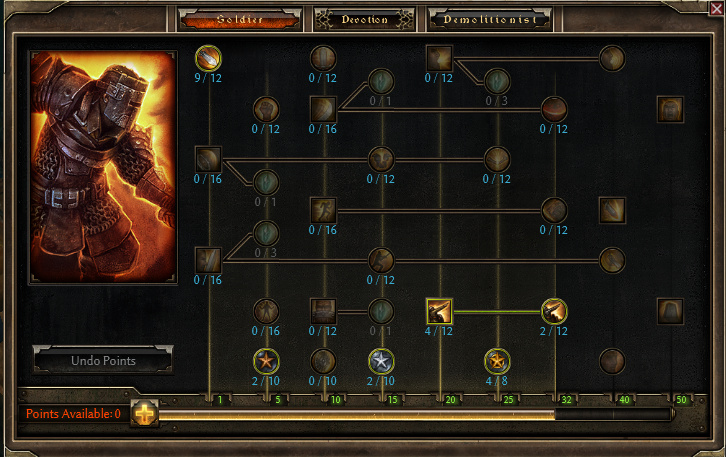 For devotions I got the Kraken and could put one point in Hydra.
What do you think ?Is this type of build a good option ? Having such hard time to progress in Veteran, I don't see how I'll make it through Elite or even Ultimate.
Thank you for any suggestions.