That's exactly what I'm trying to do. The problem is: my DPS is not exactly what I has hoping it would be now that I got into ultimate. I used Blade Arc as my LMB and Forcewave as RMB until now. Then I tried Cadence as LMB and blergh. I can't find the problem.
Here's my skills with + and devotion: http://grimcalc.com/build/1007-cgQPni
Here are my equipments.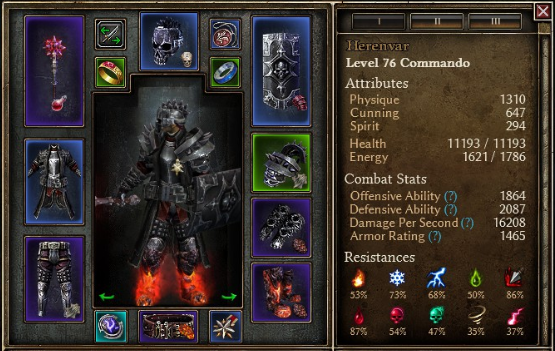 Here are the damage related stuff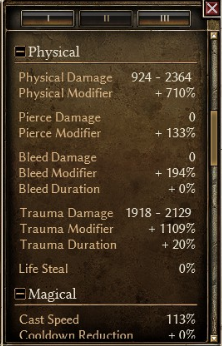 I'm using, besides my LMB and RMB, Oleron's Might (from Oleron's Blood in the Warborn Gavel, Ground Smash from the boots and eventually the granted skill from Myrmidon set).
(I know a pure trauma build is not the most trivial thing ever but try to avoid comments like "dis won work bcuz trauma sukks". I'm no trying to achieve ULTIMATE DPS, just a viable character)