I have talked about it before in this forum, but I believe the devs should reconsider. It is one of the coolest skills in this game, it's a pity it is limited to a level 58 item. I don't care if you remove the modifiers for Summon Familiar, since almost nobody uses Mythical Will of Bysmiel for this skill anymore.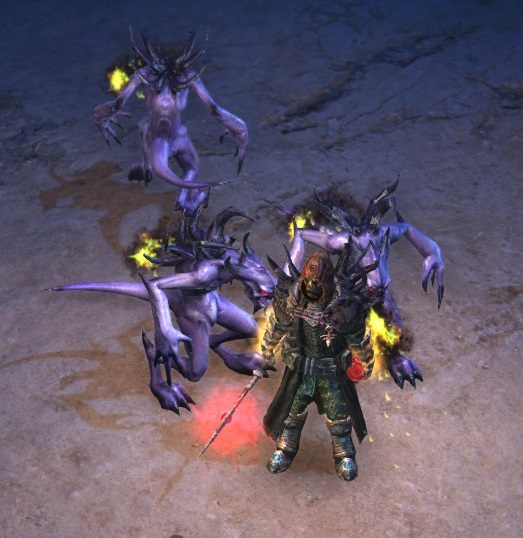 An alternative could be a rework on the Unholy/Desecrator Covenant sets. It's a 5 piece set when almost none of its pieces are viable in any build, even the ones focusing on chaos damage for pets. I believe that you could even add the Invocation to Chaos skill to one of its pieces if you don't want to change the Mythical Will of Bysmiel. In fact, I wouldn't mind if you upgraded this set to Legendary so it would convert 100% physical/elemental to chaos and better bonuses. I just think this set has such cool looks and vibes and is so weak for a 5 piece, it makes people frustrated. By people I mean me haha, but I'm sure other people feel the same.
Maybe @Maya could give some light in this questions.
This is it, keep it civil guys and I really hope you consider some changes to chaos pets for 1.1.9.2.
Cheers.