This has happened multiple times to me now. I enter Cronley's room and part way through the fight, it's almost as if there's an invisible layer placed over top of a large portion of the room. Any interactable object (portal, enemies, items) no longer shows a tooltip or health indicator at the top of the screen. If I move out of this section, I'm able to click on things again.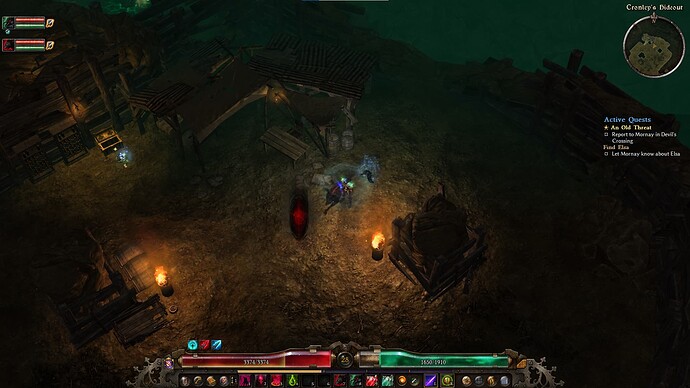 In the image, I have my cursor over top of the portal and cannot click it. But if I move up and to the right so that I'm on the right side of the rock pile, then I can open a portal there and it works. Also notice on the left side, I was able to click the treasure chest to open it, but cannot click on ANY of the items that came out of it. I also double-checked, and my loot filter is not what is interfering with seeing the items on the ground. I've got it set to show yellow or better, and you can see there are yellow an green sparkles
Also, I can't use the "pick up items" key (Z for me) to manually pick up stuff on the ground.