I haven't touched the crucible since I started to play this game, then i said lets make a character for it, so i've leveled my dk yesterday and farmed a kriegs set in like 3 hours, was lucky to drop a mythical mindwarp the same day, started theorycrafting how this should look (without build guides was a bit challenging) and i was so surprised that i could combine all my devotions i wanted in exactly 55 points, dying god,time dilation,spear of the heavens torgo's and bat, just perfect.
So i've farmed up to glad and on my first try died at wave 146 to the mad queen who killed me in 0.1 seconds(i think she debuffed+poison), next try went pretty good, got two reapers at 169 was a bit tough but managed it.
I know for most of you its not a big deal, but the first time in anything is memorable

overall was a good experience but its a mess to be honest :D, will stick to the campaign i guess.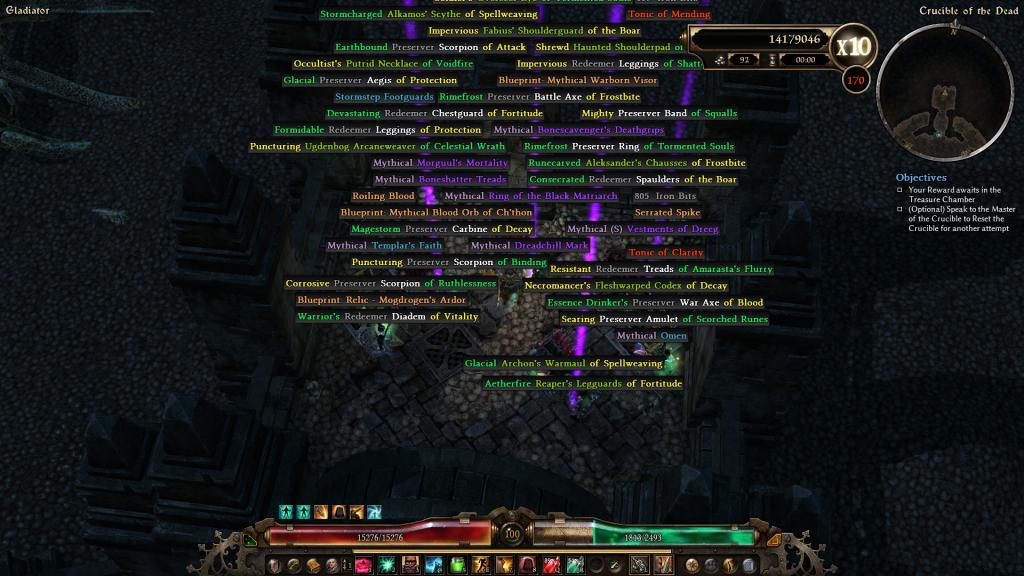 Attachment: screenshot00.jpg