pretty much the title.
I have already written about acid vines as a Conjurer build, though this time I tried Archon.
despite some fat damage mods on gear, damage is quite meh. but the main problem is the sustain.
this is my ONLY successful run out of more than 10 attempts, so you can count how viable this build is …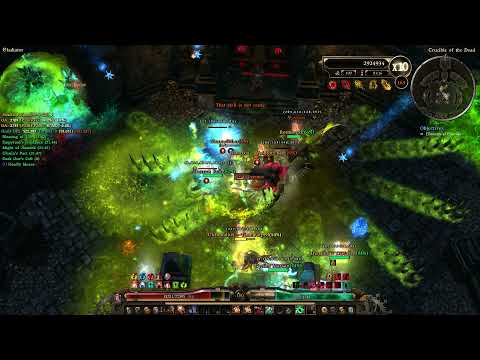 also a vid of a death run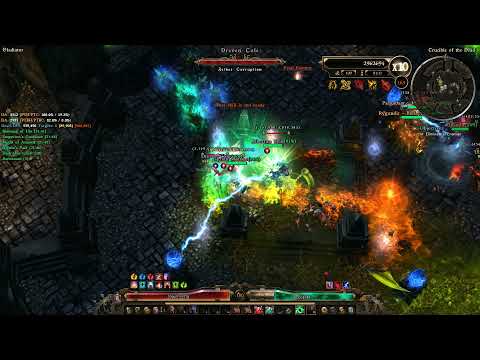 I died multiple times on wave 160, on wave 159, on wave 159, 162, 165, 170.
The main problems of this build are:
low CS. nothing of the supporting gear has any % of it, and playing a 147% cs build especially with -cs mod is very painful.
no sustain. playing an almost-spam skill w/o any LL on it results in constant deaths as you can't be stable with LL only from a component skill. Remember Stun Jacks? They were also unpayable until LL mod was added.
bleed/chaos/vit resists are really tight.
what do i suggest?
the first and foremost is adding mods to acid vines gear. I mean, add like 12-15% damage modifier to conduit and 6-8% LL to the shield. Now the only way to play GV is Wildblood and it has both WD from 2hander and ADctH. Acid version is weaker by default so can get the mentioned mods w/o any risk of breaking sth.
add CS to some supporting gear. Misery or shield can have like 8-16% CS mods that will make playing this build a bit more pleasant.
same for resists.
so please share your experience with acid vines, if you have it.
EDIT: also tested this build with M. Belt of the Misty Glave (or w/e it's called), completed only 1 run in 5:45. Fun fact is that you can't hardcap GV without this belt that is generally very weak.
There's very little itemization for GV in game in general and it's almost all vitality-oriented.
So I think it would be fair to add some GV bonuses to supporting acid gear (or to increase the existing ones).