Hello everyone,
I never before paid much attention to a lot of MIs, but last night I found this: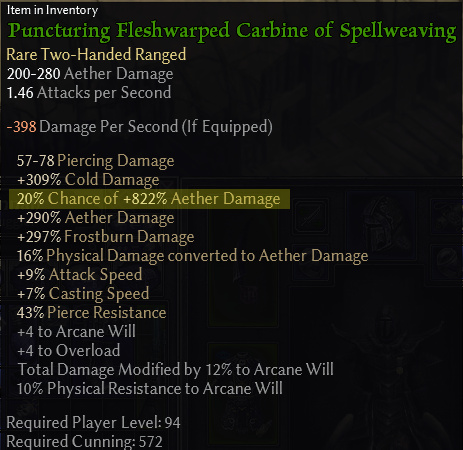 And since I have Dreadscorcher in back of my mind for a while, this made me wonder.
Is this 20% considered WPS, or is it independent proc that can coexist with for example Reaping Strike?
Spellbinder provides best hard points of flat aether (Reckless and Spectral bind), but then I get only 1 usable WPS (above mentioned RS). Maybe some item granted AA replacement would be nice too…
I know that this is far beyond any hypershred potential, but I would just like to make a build that can go through campaign.