Recently been tinkering with some demolitionist builds again and following gun cought my eye.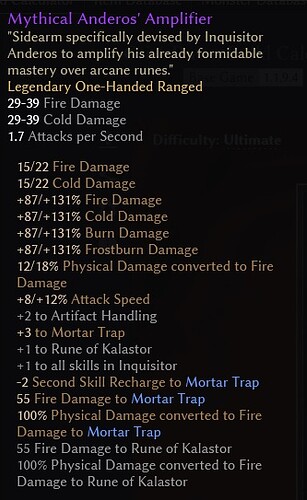 What suprised me here is the extremly low damage % and lack of casting speed for a mythical gun that is meant to be used by casters. (mortars + rune of kalastor)
Also the cold damage part feels a bit out if place on 2nd thought.
Maybe make it pure fire instead?
If we have a look at other mythical guns their damage is around the 180% mark so why isn't this one I wonder.
I would like to suggest adding a nice chunk of casting speed to it and increase it's damage so it's in line with other caster guns.