This is something that has been bothering me since release every time I play one of my Melee characters. The way auto attacks work right now, which is the animation you are looking at the majority of time while playing a melee mastery, is the same short movement your character makes over and over again with no variation. The proc passives add a bit of variety to this, but it is not nearly enough.
This is especially jarring in the new Forgotten Gods trailer where it moves from showcasing the new animations to the character flailing around for a few seconds while executing his big DPS left click move: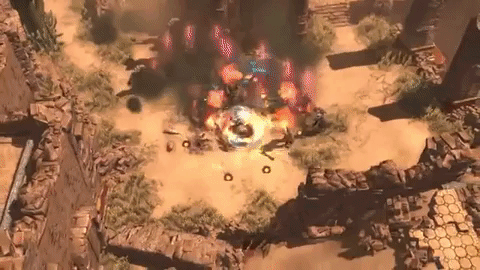 This is something that Ranged weapons suffer from as well, but since the animation for those is a bit more static it feels a lot less annoying to look at.
To me, the best way to remedy this would be to create a 3-4 hit looping animation combo for each weapon type, which judging from the new Spin to win and Hulk jump animations is something the Devs are more than capable of.
Here are a few examples of what I mean.
One hand: Two handed: Dual Wield: I'm sure I'm not the only one that would appreciate looking at my max attack speed Blademaster without having to pretend that him moving his torso from left to right over and over while enemies explode around him is cool.
Thanks in advanced,
a hopeful Oathkeeper enthusiast.