Damage for items and skills seems to be drastically higher in the tool-tip than actually in-game. The stated damage does not match with online databases, and changes between characters.
Note this is an old bunch of save data, I've kept character from nearly the beginning of development, having play on and off through the years.
Examples: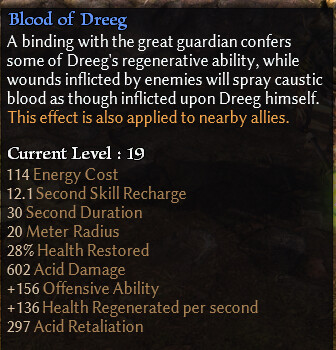 It'd be awesome if someone could let me know if this is possibly "fixable" or if a save-wipe is unavoidable, thanks.