I was testing a spec in naked crucible with extra spawns.
This spec has 50% overcaps for elemental res, and 55% overcap for aether resistance.
In wave 169, I was fighting annie and theodin. All other enemies were dead
The attached image below shows the respective RR annie and theodin can apply as shown on grimtools. it also shows the debuffs I had on me, and finally - my resistances.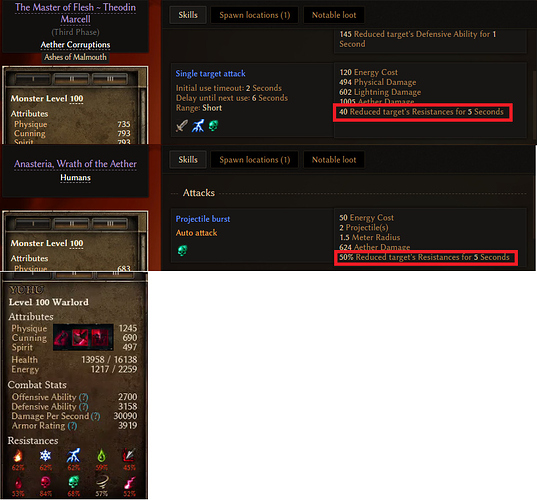 What the actual fuck.