Hello and welcome!
=== News ===
New version is up. it contains a fix that allows the players to have some close-in zoom control as the previous version was not working for some people. It should work now. Let me know if anything is up.
===========
I decided to give a hand into modding and I always wanted to have a more immersive experience with Grim Dawn. After fiddling a bit with the camera settings of the game, voila, I made a small and simple mod called Third Person Camera.
What does it do?
Well, it allows you to play with a very close in zoom for a more immersive experience. Grim dawn has a lot of interesting details that escape the eyes with the far away camera, but with the close in one, you can experience those details. Also works great to play with controller!!!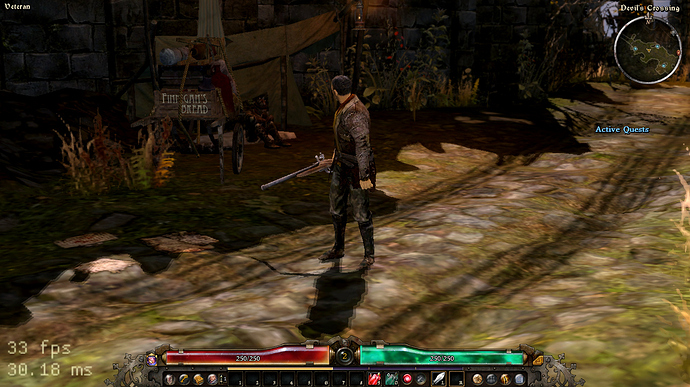 Bread, eh?
Download link at Nexus below:
-Download link - Nexus mod-
-But meiamans! I don't want to play with controller.
Oh ho, no problem, it can be played with keyboard and mouse as well without any problems, I also recomend the GDAutocaster for a more smooth keyboard and mouse experience. It is not required to play but it makes the camera auto rotate following your mouse clicks. It is all thanks to this person:
The video below shows the combinated usage of the GDAutocaster and this MOD:

Doesn't it seems neat?
You can get the GDAutocaster by clicking here
Have fun!