1.- An icon on a Forragers collect, indicated that a person is missing, however when I want to assign it in the professions/occupations box there is none missing (I made a screenshot) .
How to redo the error, I don't know, but I was building at that time 2 new Forragers in another place.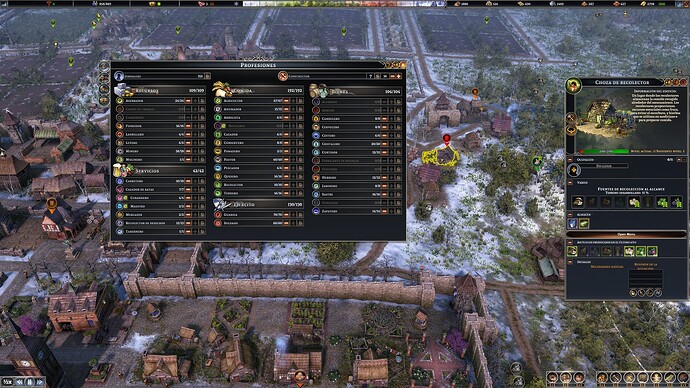 2.- Trading Post, the icon of the new trader does not match the one who is really visiting the TP? After leaving a merchant icon remains on the TP and there is none.
3.- When moving or relocating a barracks the soldiers lose all the weapons and clothes, the same happens with the defenses (Towers).