Hi All,
Here I am again with a build which alllllmost works

This time I was arbing around grimtools on the Devotions screen looking at the various player-scaled pets available, mainly the skeletons from Revenant and the shadow from Unknown Soldier (leaving out the elemental ones from Blind Sage and Attak Seru for now).
Yes Revenant and Unknown Soldier are on opposite ends of the cosmos but nonetheless I wanted to come up with a build that incorporates both.
Raise the Dead does vita and aether, and Living Shadow does pierce and bleed, so no overlap there. But then I recalled that Nightblade's Anatomy of Murder buffs vita and bleed, and Oathkeeper's Scion of Dreeg debuffs vita and bleed. And, both these masteries have player-scaled pets of their own that between them do vita and bleed damage (amongst others).
Long story short: A Dervish toon roaming the map with a rather odd collection of summons following.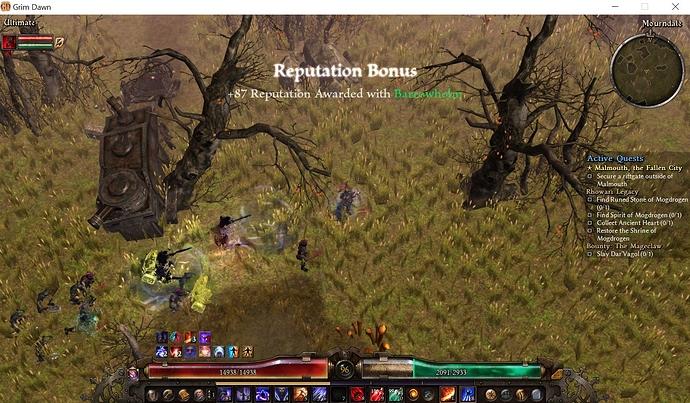 See the link for my Oddbods build here, https://www.grimtools.com/calc/DV9EzQlV
The challenge from lvl60-ish onwards was defence, as you probably guessed, so I had to rework the Devotions for more defense/leech/absorb, while stubbornly hanging on to Revenant and Unknown Soldier.
Still busy tinkering with items. Whatever can help to crank vita and bleed damage. Delighted to see Blood Knight set which does this, and can add more bods to the party
Still a work-in-progress. Advice will be most welcome.
Regards,
cr