What version are you using? And are you sure it's the healing rod? Can you post an image cause it looks ok in my game…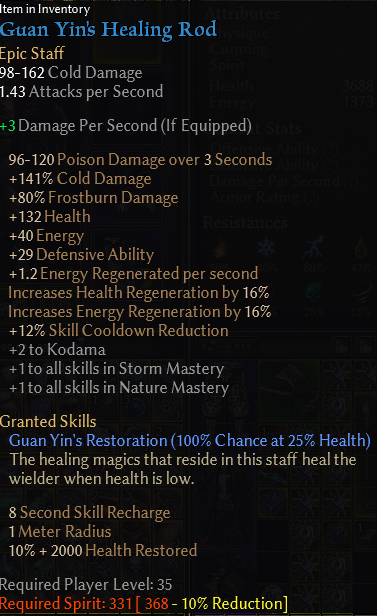 What quest is this? Not sure it's something I can fix but I don't remember having issues with the Homestead quests.
Interesting. Idk how many items D3 has but GQ has almost 300 uniques atm I think. No mythical or empowered items yet, at this rate I'm gonna say probably never gonna have them either.
I'm not sure what you're asking but if you're asking for a way to make the lootsystem know what mastery you have, no it's not possible.
AFAIK the chests follow the same rules as enemies, but I couldn't really tell you exactly what kind of black magic goes on in the loot calculations.
Due to how loot is setup in GD (not something I can change really) loot that drops will drop as close to your level as possible. That said, I think there exists a mechanic where duplicated recipes cannot drop, and if a blueprint were to drop, it would drop another instead.