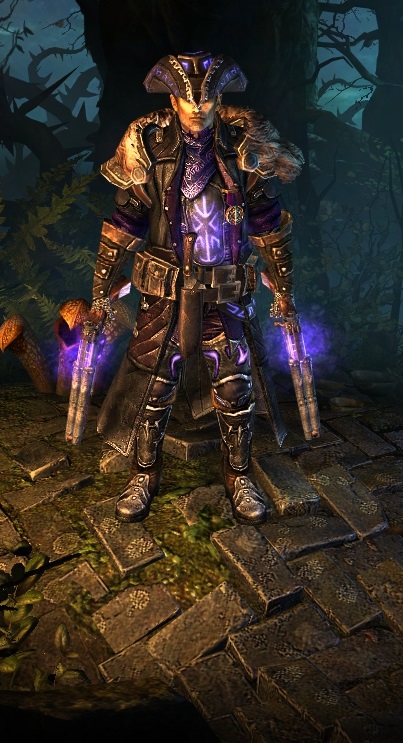 The Build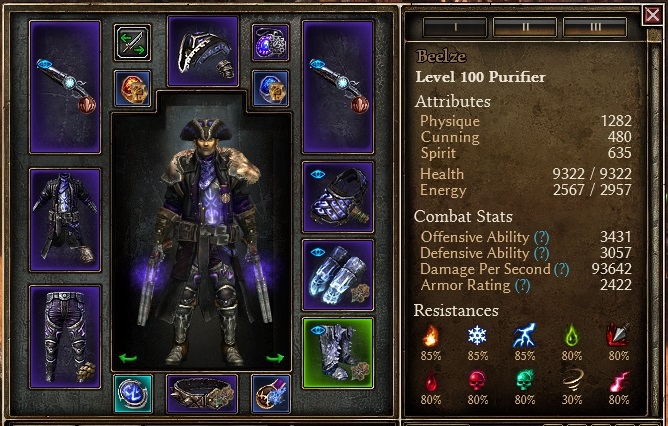 https://www.grimtools.com/calc/aZqRy8vN
with all permanent buff + Word of Renewal, Deadly Aim, and Standing on Inquisitor Seal.
DPS shown is Fire Strike.
Build Feature
Ultimate Crucible Clear Speed
16 sec dummy kill
non-Clunky demolitionist, no thermite mine
Resistance is hard to be capped
played like a mad man :rolleyes:
Build Overview
Ever wondered how will it be if one build has a full fledged rune of hagarrad and fire strike? Here is the build ;). This character is played like the true intent of runebinder set, which is rune supported by auto-attack.
So both RoH and fire strike are point hungry skill, the build manage to have RoH at 22/16 , 20/12 chillsurge giving 5 projectiles and 18/10 artifact handling; also 17/12 fire strike with all of its line softcapped. To achieve this, the build has maximum plus skill to inquisitor which is 6. Fortunately that the weapon for elemental fire strike (Arcanum Sigillis) is giving us +1 to inquisitor :D. In game attack speed is about 185% and fire strike is supported by 92% WPS chances. All has good interaction with fire strike. Lastly, supplemental damage is done by the best fire & cold devotion procs which is meteor shower and blizzard.
Defense is quite minimal: We have a good 2.4k armor with 100% absorb, also 22/12 inquisitor seal + 18/12 damage reduction from aura of censure, fumble & impaired aim from flashbang and ghoul procs.
Equipment Choices
Craft all equipment at Arngrim and try to get +% armor or +%physique as completion bonus.
Core Items:
Runebinder Set minus the bow
Weapons: 2x Mythical Arcanum Sigillis. Build defining item, strengthening fire strike and +1 to inquisitor.
Rings: Elemental Balance Set. 32 flat fire & cold damage, bonus to fire strike line, godly procs, craftable.
Gloves: Mythical Chilling Grips of Hagarrad. Perfect fit, converting pierce to cold, strengthening chilling rounds, and relevant skill bonus.
Medal: Luminari Commendation. Converting pierce to elemental, also giving bonus to inquisitor seal tree.
Supporting Items:
Pants: Mythical Legwraps of the Tranquil Mind. Auto-attack build shall have minimum of ~50% slow res. This pants also give a really good stats
Boots: Stoneplate Greaves. Just to cover resistances, stonehide prefix is somewhat mandatory.
Belt: Mythical Cord of Deception. a defensive inquisitor belt that we need.
Relic: Mogdrogen's Ardor. Giving +1 to all skills and +8% total speed, get +%DA as completion bonus.
Devotions
Offensive Fire and Cold based devotions
Eldritch Fire > to Storm Spread
Rumor > to Rune of Hagarrad
Elemental Storm > to Fire Strike
Blizzard > to Chilling Rounds
Meteor Shower > to Inquisitor Seal
Ghoulish Hunger > to Whatever permanent buff
Gameplay
Keybind:
LMB: Fire Strike
RMB: Point to Move
Mouse scroll up/down: Flashbang
Keyboard 1: Rune of Hagarrad
Keyboard 2: Inquisitor Seal
Keyboard 3: Word of Renewal
Standard procedure:
Press to activate Word of Renewal. Ensure it to always be active and/or save it for heal
Scroll up/down to throw flashbang
Cast Inquisitor seal below you
Maul your enemies by holding Fire Strike button while also mashing RoH button
Round your enemy and position yourself well so the WPS procs and Rune can shotgun them all at once.
Build Performance
For 170 Crucible, video with 4 buff:

7:10 Clear-times. This is my personal record

The most dangerous one is actually kuba because he takes a while to kill. In the nemesis wave, try to kill it last while also hiding behind other nemesis. Let them cover you from kuba. After you finish with them, kuba will usually only have little health left due to the build crazy collateral damage.
Don't facetank Alek meteor.
Just rape the other.
Afterword
This is most likely my last build before FG. I really need to play other games. :eek: