Hello, fellow minmaxers, welcome to my shiny tread of Luminari inquisition.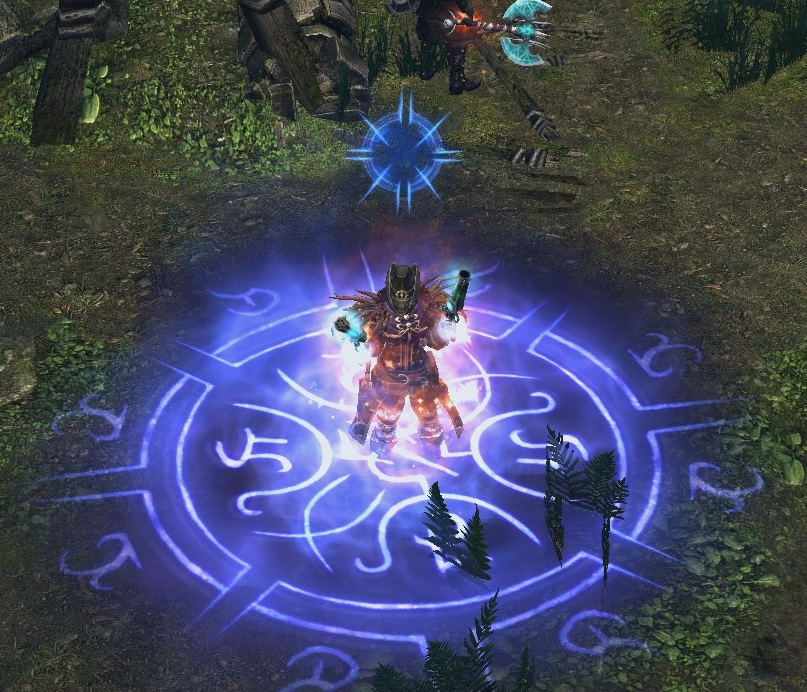 I did this build to show the strength of Inquisitor WPS =) and defencive options.
Our tooltip look rather uninspiring - less that 100k dps buffed, but this build destroy content in seconds and clear 150+ under 9 minutes on 4 buffs and under 7 minutes with 4 buffs and a banner.
Vanilla GrimTools
150+Grimtools
Max DPS Grimtools
Awesome gameplay videos :
Krvali
MQ
150+ in vanilla setup
Ancient Grove
Build explanation
I'm using elemental as main dmg type. Lunimari set convert up to 54% of pierce to elemental, Haggard gloves convert up to 30% of remaining pierce to cold. Its possible to add KRvali pads for chaos to cold conversion, but I lack a good pair. Another options is Raggadan shoulders - these allow to cap Censure, but force us to use a banner, as we lack OA . For defence we have capped seal, 21 points Censure dmg reduction, prismatic diamond proc, ghoul proc , Crab proc and Wyrmscale proc. Since we barely taking any dmg from direct hits our low life is actually beneficial to us as it greatly reduce the dmg taken from life reduction.

Weapon augments can be chainged for Reaver`s eyes to cap DA, but I don't think it will make a difference as stuff that can kill us is :
1)2 fully charged Reapers. - this can only happen in combination of extremely nasty mutators, cause we kill Reapers under 5 seconds.
2)Alex meteor.- Use Arc, Luke


Same for pantsu - purists can use Mythical Leggplate of Valor for bleed resist, but, pff, you don't bleed on seal

Attachment: Luminyasha.jpg
Attachment: GG.jpg